Carolyn King Arnold wins vacated Dallas City Council seat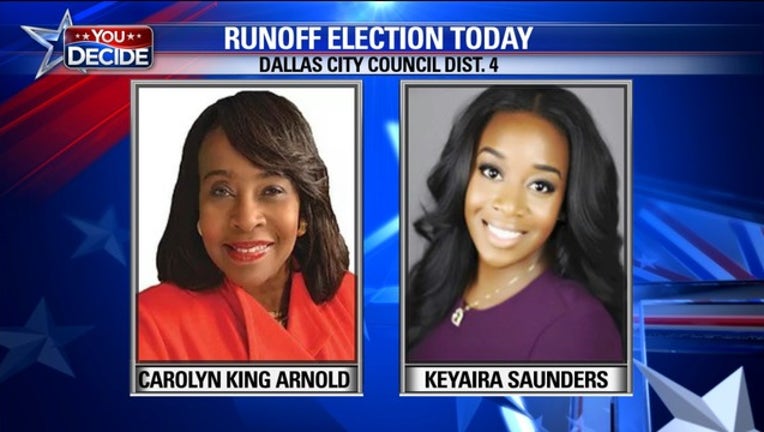 article
Carolyn King Arnold won Tuesday's runoff election for the Dallas City Council seat.
With 43 of 43 precincts reporting, the former council member defeated community activist Keyaira Saunders 59 to 40 percent. It is for the District 4 seat in East Oak Cliff.
Arnold will serve out the rest of former councilman Dwaine Caraway's six-month term and will then be up for re-election in May.
Caraway resigned earlier this year after pleading guilty to corruption charges. He is waiting to be sentenced to federal prison.  He accepted nearly half a million dollars from a company that installs school bus cameras.