Campaign in Dallas to clear negative stereotypes about hijabs and Muslim women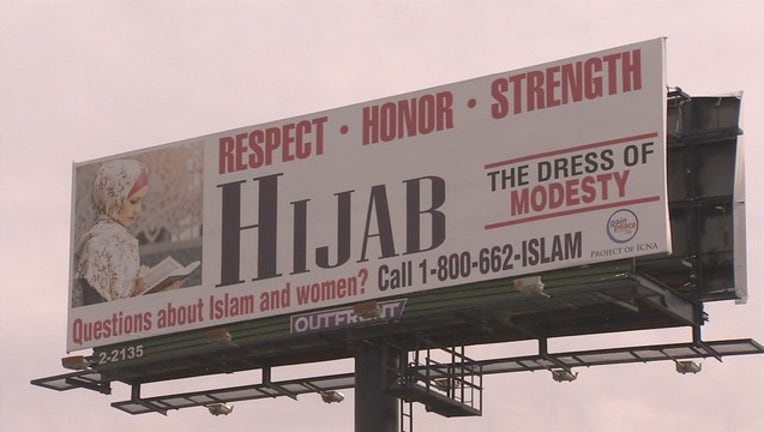 Two Dallas Islamic groups want to change ideas about women of their faith and the hijab as its symbol.
The Dallas chapter of the Islamic Circle of North America and Gain Peace are launching a six-week public outreach campaign.
The main objective is to portray the hijab -- a head covering worn by many Muslim women -- as a symbol of empowerment and not repression.
The groups paid for a billboard that can be seen on southbound I-35E near Northwest Highway.
They've also set up outreach booths in university campuses and public places around the Dallas area.
"It is also a form of liberation from strangers who dictate how women should dress to be successful. It is to free ourselves from being judged by our physical beauty, but rather our intellect and our character. It is to preserve our modesty," said Ruman Sadiq, with the Islamic Circle of North America.
The groups say the billboard has been very positively received, and dozens of people have called their hotline for more information.