Border Patrol agents seizes $2.1 million worth of cocaine at Texas border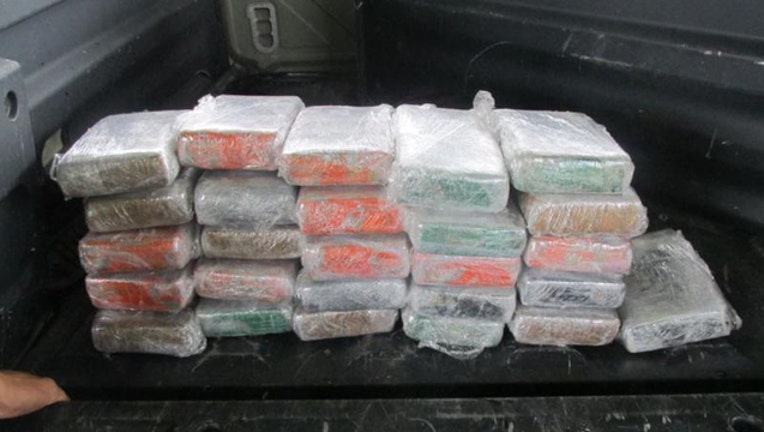 Rio Grande Valley Border Patrol agents seized 65 pounds of cocaine at a South Texas checkpoint on Sunday.
According to U.S. Customs and Border Patrol a K-9 unit alerted officers to a grey pickup truck, where the cocaine was found under secondary inspection at the Falfurrias checkpoint, near McAllen.
The cocaine is believed to be worth $2.1 million.
Both the vehicle and the drugs were seized. The male driver was arrested.