Bill would require Texas high schools to offer African American, Mexican American history
AUSTIN, Texas - A new bill filed in the Texas House would require high schools to offer African American and Mexican American history courses.
House Bill 45, filed by State Rep. Christian Morales (D-Houston), reintroduced her bill that passed the House last session, but stalled in the Senate.
Under the bill, students could choose to take African American history or Mexican American history instead of World History or World Geography to receive a Social Studies credit toward graduation.
Right now, the courses are only offered by a few high schools as electives.
READ MORE: Texas teachers need raises, training and better working conditions to fix shortages, state task force finds
"The courses have been proven to increase graduation rates, engage students, and increase their likelihood of enrolling in college," said Rep. Morales. "The courses were unanimously approved by Republican and Democratic members of the State Board of Education."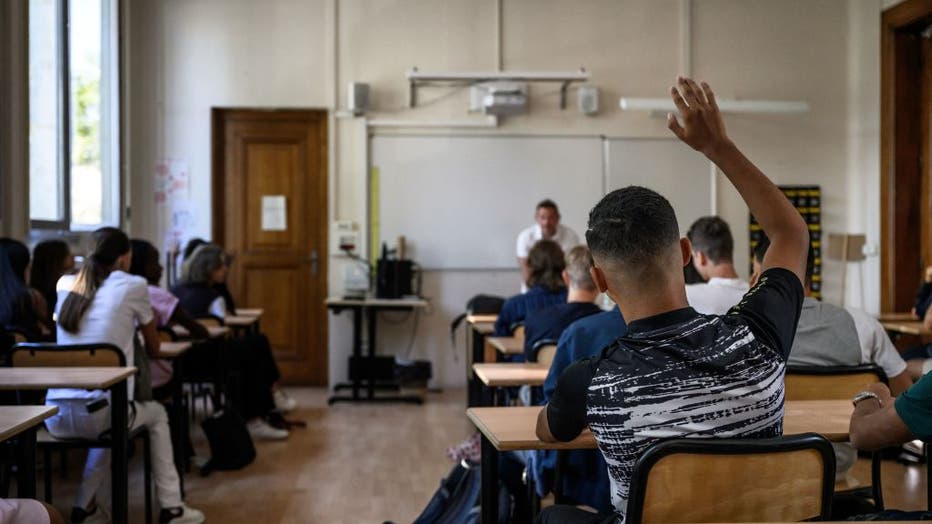 Pupils sit in a classroom on the first day of the new academic year in a Lyon highschool, on September 1, 2022. - Twelve million students go back to school today in France. "With a teacher in front of each class," the government promises, despite an
Tony Diaz, who teaches the Mexican American history course, says he can tell his students are excited to learn.
READ MORE: More Texas school districts considering 4-day school weeks
"When I teach these courses I have to tell them class is over, you've got to go, because they really enjoy it," he said.
Lawmakers said the next goal is to develop an Asian American history course as well.
"Chinese Exclusion Act, Alien Land Laws, Japanese internment, these were historic community breaking events for us. They are barely footnotes in the pages of our textbooks," said State Rep. Gene Wu (D- Houston). "We want to be more than footnotes."
The bill has been referred to the Republican-led education committee.
"It will be difficult with Gov. DeSantis of Florida, and Gov. Abbott being wary of these kinds or courses. Democrats will have a hard time pushing them through and finding Republican support," said SMU political science professor Cal Jillson.
Jillson says it comes down to ideology.
"If ethnic studies create fissures and divisions in our society, that is the Republican view. The Democrat view is we would all get along better if we understood each other better. I expect deadlock here," he said.
The bill did have a Republican sponsor last session, Dan Huberty from Houston.
He led the public education overhaul in 2019, but he did not seek another term.