Biker gang may be behind deadly shooting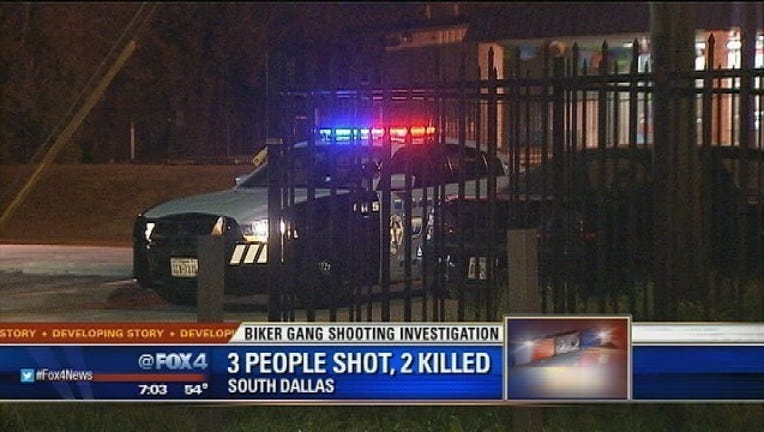 Dallas police believe members of a biker gang may be responsible for two shootings that happened hours apart in south Dallas.
The first shooting happened around 7:30 Saturday night on Military Parkway.
41-year-old Lonnie Tutt and 48-year-old Linton Nelson died in that shooting outside an abandoned building. A 42-year-old man was also shot. He is in stable condition at Baylor University Medical Center.
Then, around 2:00 Sunday morning, a woman driving on Dolphin Road near I-30 said someone following from a biker club opened fire.
She drove herself to Methodist Dallas Medical Center Dallas.
No word on her condition.
Police are trying to determine if the two shootings are connected.