Biden leads new 2020 poll of Democratic contenders, Sanders second and Beto third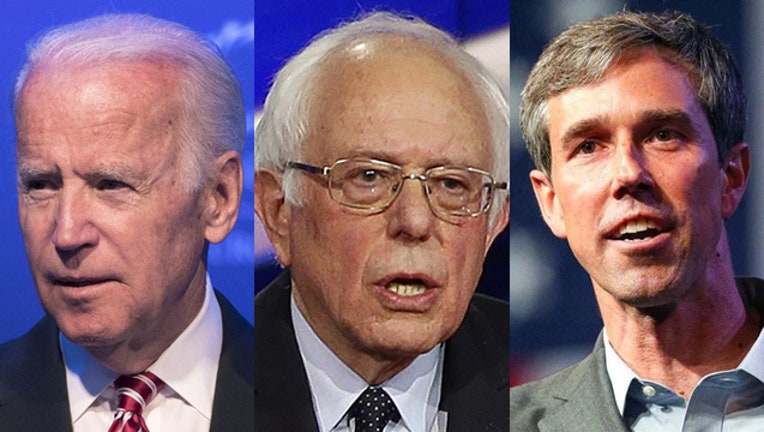 Even though he hasn't officially entered the race, former Vice President Joe Biden is the front runner in the 2020 Democratic primary a new poll finds.
29 percent of Democrats and voters leaning Democratic would favor Biden if the Democratic primary were held today, according to the new Quinnipiac Poll released Thursday.
Vermont Independent Sen. Bernie Sanders is second at 19 percent and Beto O'Rourke comes in third at 12 percent.
Other candidates are in single digits – Sen. Kamala Harris with 8 percent, and a tie for fifth place between South Bend, Ind., Mayor Pete Buttigieg and Sen. Elizabeth Warren at five percent.
"Hungry for a candidate to take on President Donald Trump, Democrats and Democratic leaners put the three B's, Biden, Bernie and Beto, at the top in a race where age, race and gender take a back seat to electability and shared views," said Tim Malloy, the poll's assistant director, in a written statement.
Quinnipiac surveyed 1,358 registered voters with a margin of error of +/- 3.3 percentage points. For Democrats and Democratic-leaning voters, the margin of error is +/- 5.1 percentage points.