Balch Springs homeowner shoots home invasion suspect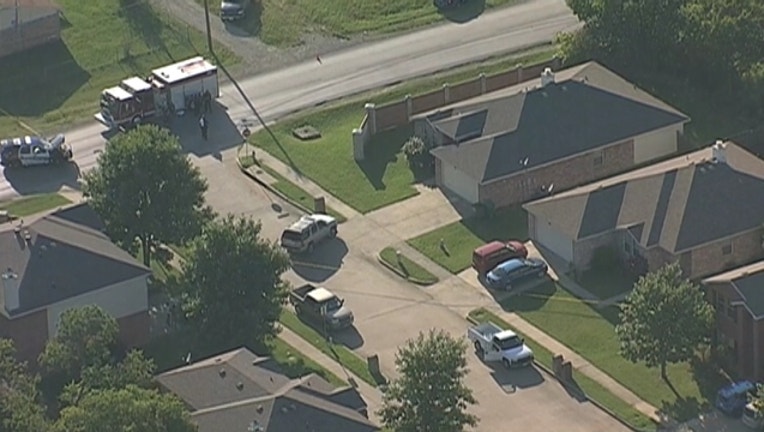 article
A homeowner shot a man who entered his Balch Springs house in an apparent home invasion Monday afternoon.
Police were called to a burglary in progress around 4:50 p.m. Monday in the 12400 block of Natalie Drive.
Police said a black male suspect entered a house with the owner inside. The owner confronted the suspect and shots were fired. The suspect left the home and was found near the house with a gunshot wound.
Police found three other black male suspects at a nearby gas station and detained them. Investigators have taped off the area around the gas station and the area where the injured suspect was found.
The injured suspect was taken to a nearby hospital after paramedics treated him at the scene. His condition is not known.
The homeowner was unharmed during the incident.
Neighbors said they had been hearing about suspicious people driving slowly around the area and looking at the houses.
"With guys like this, we need to probably have a get together here in Balch Springs or in the neighborhood for a neighborhood watch, so none of this will happen again," said area resident Ester Bernal.