Autopsy reveals no brain trauma in Plano teen who killed mother, brother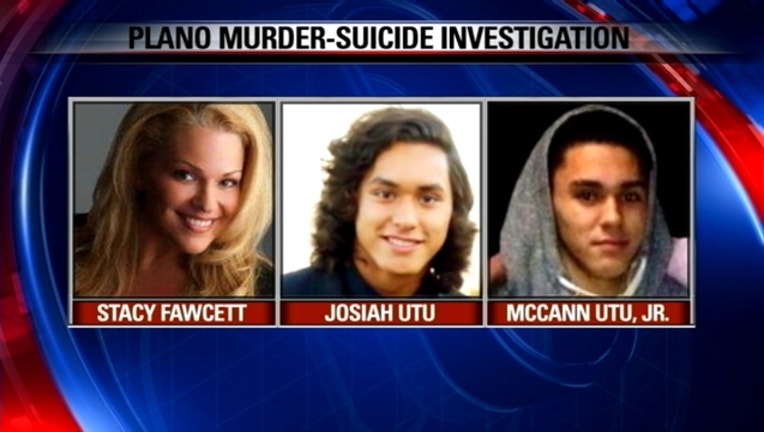 article
An autopsy found no evidence of traumatic brain injuries or abnormalities in the brain of a young Plano man who stabbed his mother and brother to death before killing himself.
An additional toxicology report also didn't detect any synthetic drugs in 19-year-old McCann Utu's system.
Plano police found TV food personality Stacy Fawcett and her 17-year-old son Josiah Utu stabbed to death in their home in April.
McCann was found with self-inflicted stab wounds. He died from his injuries at the hospital.
Police ruled the deaths a double murder-suicide.
Family members believed McCann was never the same after suffering two head injuries several years ago.