Authorities corral bad sheep who escaped into Garland neighborhood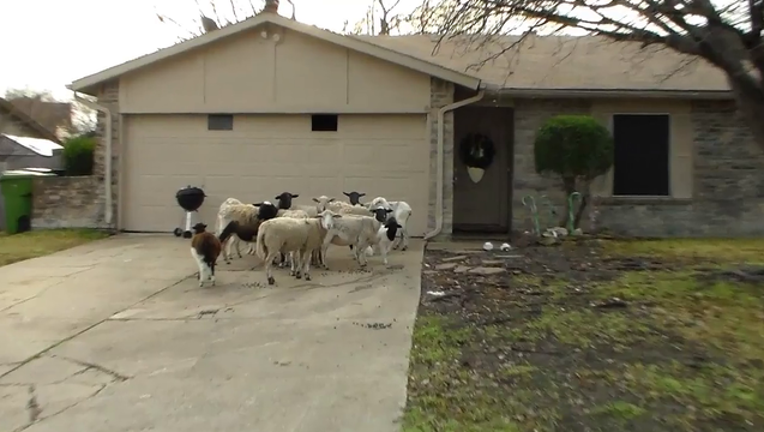 article
Authorities in Garland had to corral some bad sheep who got loose and roamed into a nearby neighborhood.
Garland police say they were called to Novel Court last Thursday after a homeowner said there were several sheep loose in his front yard.
"When a call came in for 12 sheep running at large on a residential street in Garland, we couldn't believe what we were hearing," Garland Animal Services said on Facebook. "Then, we got this picture from the responding officer…"
Garland Animal Services and Dallas County sheriff's deputies were able to gather the sheep and return them to their owner. However, the owner was given multiple citations since livestock are not allowed within city limits.
None of the sheep were hurt during the ordeal.