Austin ranked best place to live in the country by U.S. News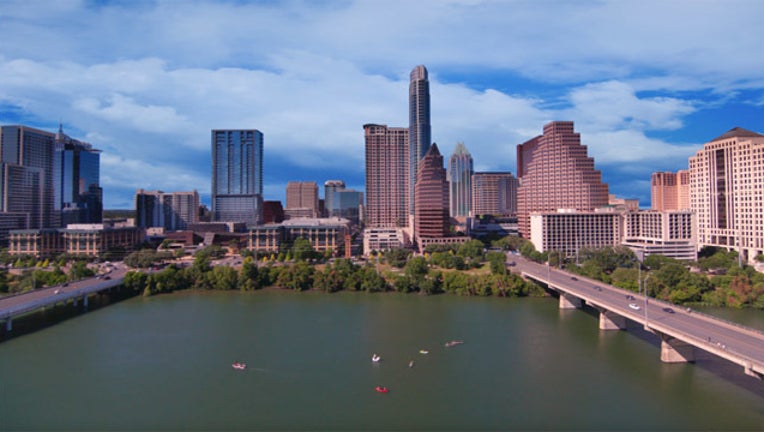 article
A new report ranks three Texas metro areas among the 25 best places to live in the U.S.
U.S. News & World report recently unveiled it's 2018 Best Places to Live list. They ranked the country's 125 largest metropolitan areas based on affordability, job opportunities and quality of life.
For the second year in a row, U.S. News ranked Austin as the best place to live in the country. The capital of Texas is home to almost two million people and boasts, a median annual salary of $50,830 and a 3.2% unemployment rate.
"Aside from job opportunities, new residents are attracted to Austin for its electric arts and music scene, which are highlighted in the annual South by Southwest festival," the site said.
Coming in at No. 14 is San Antonio, which moved up nine spots from last year's list. The home of the Alamo is also home to 2,332,345 people with a median salary of $45,210.
Despite being the largest metro area in the top 25, Dallas-Fort Worth comes in at number 18. With a median salary of $50,350, the DFW population is almost seven million people.
"The cowboy life still exists in Fort Worth, while Dallasites love the trendy local bars and numerous retail shops," the site says. "And no matter which part of the Metroplex they call home, sports fans rally together behind their professional sports teams."
2018 U.S. News Best Places to Live Rankings – Top 25
1. Austin, TX
2. Colorado Springs, CO
3. Denver, CO
4. Des Moines, IA
5. Fayetteville, AR
6. Portland, OR
7. Huntsville, AL
8. Washington, DC
9. Minneapolis, MN
10. Seattle, WAS
11. Nashville, TN
12. Grand Rapids, MI
13. Raleigh & Durham, NC
14. San Antonio, TX
15. Salt Lake City, UT
16. Madison, WI
17. San Jose, CA
18. Dallas-Fort Worth, TX
19. Phoenix, AZ
20. San Francisco, CA
21. Lexington-Fayette, KY
22. Charlotte, NC
23. Boise, ID
24. Asheville, NC
25. Boston, MA.