Arlington woman killed by boyfriend's celebratory gunfire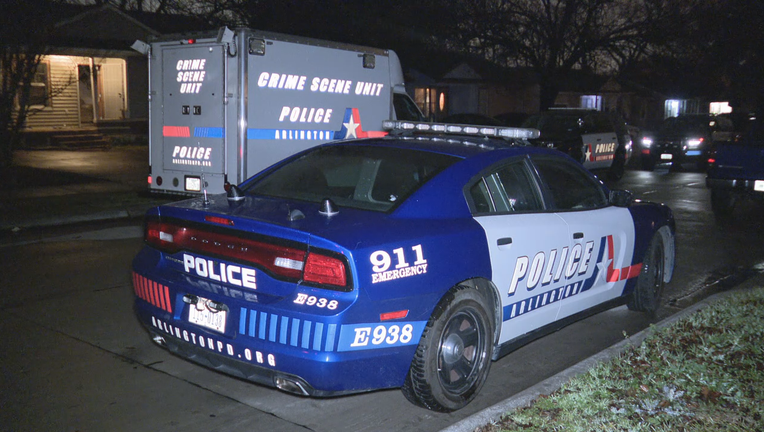 ARLINGTON, Texas - Arlington police are actively looking for a man who shot and killed his girlfriend while shooting celebratory gunfire.
The couple reportedly went into the yard to fire shots after midnight in the 1600 block of Connally Terrace.
The gun went off and a bullet hit 39-year-old Blanca Guerrain the head.
When officers arrived, they found the woman's body on the porch and the suspect gone.
Police later announced the arrest of Guerra's boyfriend. Mario Alanis has been charged with manslaughter.