Arlington police officer injured by vehicle trying to drive around crash site
ARLINGTON, Texas - An Arlington police officer was hospitalized Thursday morning after he was hit by a car while working a crash scene.
Around 6:35 a.m. there was a two-vehicle crash in the eastbound lanes of I-20 near Matlock.
Crews arrived to investigate and clear the scene.
A driver who was trying to get around the crash site hit one of the officers on the scene.
One dead, one arrested after car crashes into body of water in Arlington during possible street race
The driver continued on the highway after hitting the officer.
An off-duty police officer from Dublin PD saw what happened and pulled the driver over until APD could arrive.
The driver, 32-year-old Alfredo Guzman, was charged for failure to stop and render aid.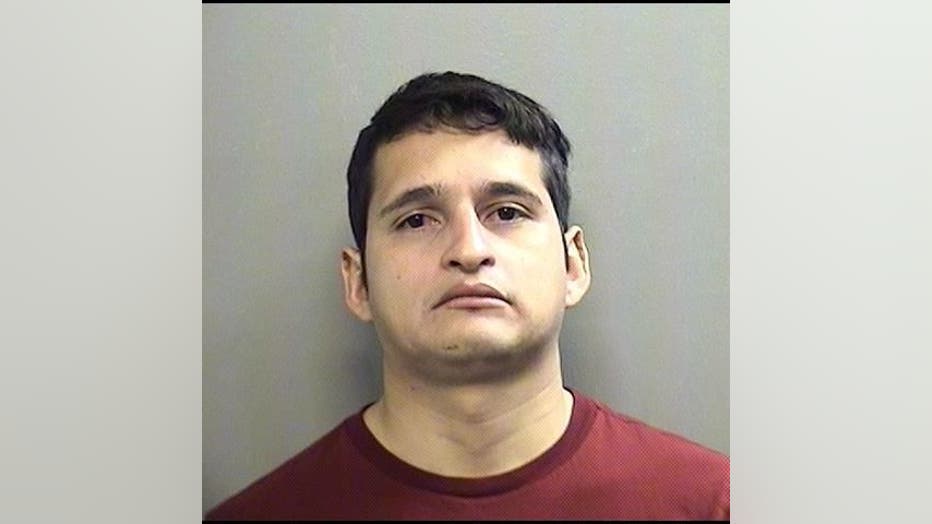 Alfredo Guzman (Source: Arlington Police Department)
The injured officer was taken to the hospital with non-life threatening injuries.
All eastbound lanes of I-20 were shut down for hours Thursday morning, but have since reopened.