Arlington motel murder: 3 arrested in shooting over unpaid debts, police say
ARLINGTON, Texas - The Arlington Police Department has made three arrests in connection to the murder of 43-year-old Kendrick Robinson outside a motel earlier this year.
Robinson was shot and killed on Jan. 14 outside the motel on N. Watson Road.
APD announced the arrest of three individuals believed to be connected to the crime: John Stewart, Adrain Brown, and Olivia Wynn.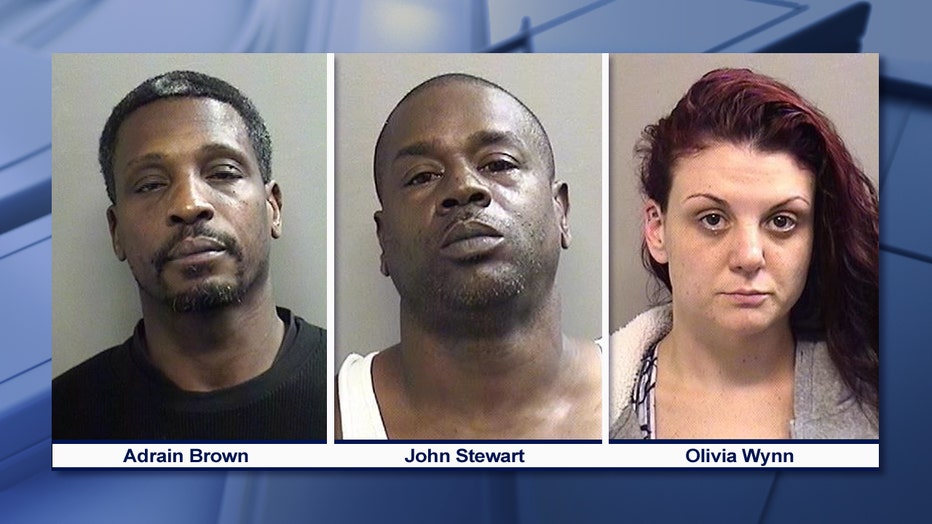 Police detectives believe the shooting was tied to unpaid debts that Robinson owed to Stewart for drugs, according to an arrest affidavit.
Based on digital evidence and witness interviews, detectives believe Brown brought Robinson to the motel and then told Stewart where he was, knowing Stewart was looking for the victim.
Police say Stewart and Wynn then traveled to the motel together and Robinson was shot multiple times. 
Wynn was arrested on May 10 on an unrelated warrant.
Brown was arrested May 18 by the U.S. Marshals North Texas Fugitive Task Force.
Stewart was arrested on May 30 by the same task force. 
Wynn and Brown are in the Tarrant County Jail being held on $150,000 bond. Stewart is in the Arlington City Jail where he is being held without bond.