Arlington could see traffic issues this weekend due to Swifties, Rangers fans
ARLINGTON, Texas - It is going to be a busy weekend in Arlington as crowds for Taylor Swift's Eras Tour and opening weekend for the Texas Rangers could lead to big backups.
Swift is performing three nights at AT&T Stadium in Arlington, meanwhile across the parking lot, the Rangers will be taking on the Philadelphia Phillies at Globe Life Field.
Arlington Police say to expect traffic and backups, especially the closer you get to the game/show time. They also say you should think ahead about where you want to park.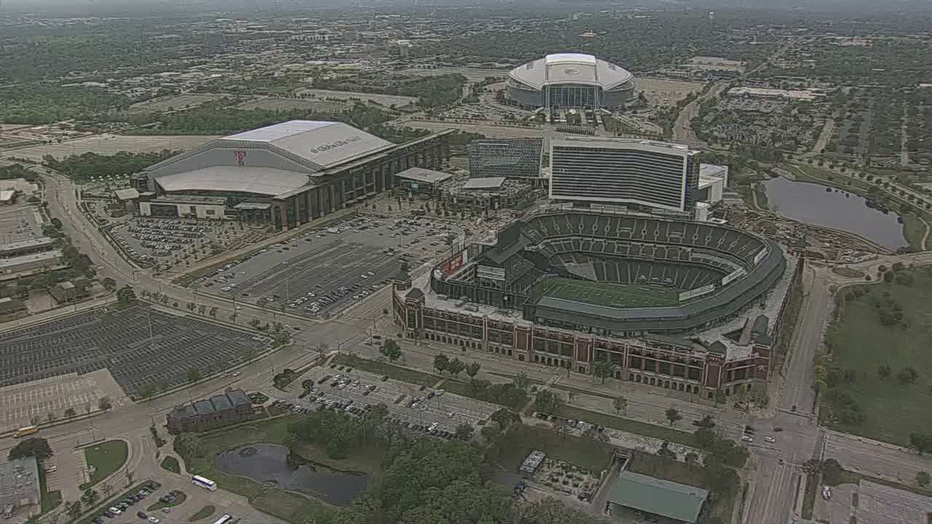 Friday
Friday night could just be a taste of the chaos to come.
Parking lots at AT&T Stadium open at 2 p.m. and doors open at 4:30 p.m. before the show starts at 6:30 p.m.
The Rangers are not playing on Friday night, but there will be sports happening in Arlington.
The XFL's Arlington Renegades play the Seattle Sea Dragons at 6 p.m. at Choctaw Stadium (formerly known as the Ballpark in Arlington).
More than 12,000 fans showed up to Arlington to watch the Renegades play last Sunday.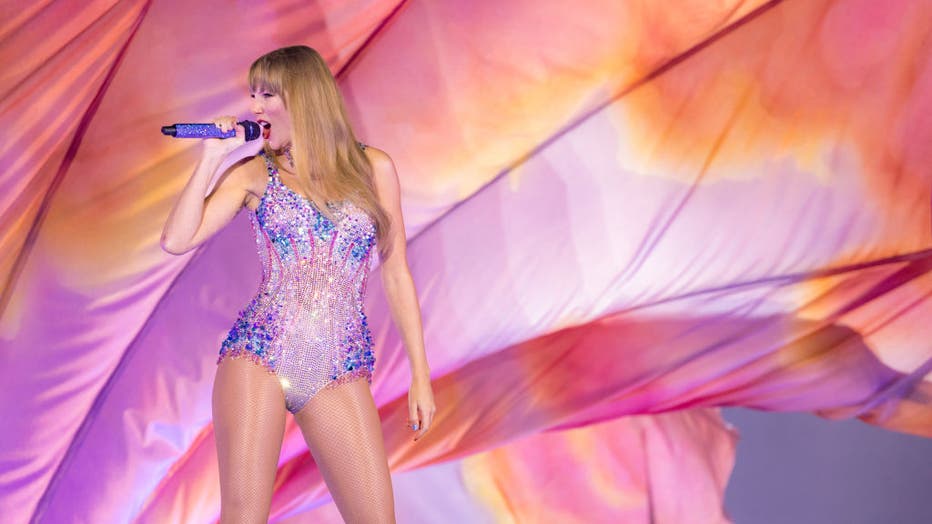 Taylor Swift performs at the Taylor Swift "The Eras Tour" held at Allegiant Stadium on March 24, 2023 in Las Vegas, Nevada. (Photo by Christopher Polk/Penske Media via Getty Images)
Saturday
Saturday things might start to get a little more shaky
The second game of the Texas Rangers season is Saturday at 3:05 p.m.
Parking lots will open for Globe Life Field at 1 p.m. and the gates open thirty minutes later.
At 2 p.m., the Swift fans are back with the parking lots opening at AT&T Stadium. The Eras Tour is set to start at 6:30 p.m. which means some people could be leaving the Rangers game and others arriving for the concert at the same time.
34,493 Rangers fans showed up at the first Saturday home game of last season.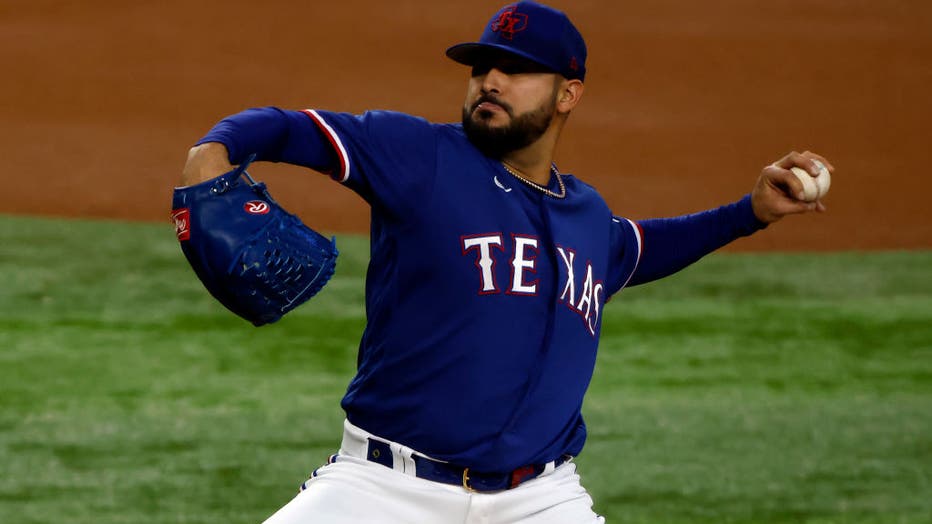 ARLINGTON, TX - MARCH 28: Martin Perez #54 of the Texas Rangers throws against the Kansas City Royals during the first inning of a spring training game at Globe Life Field on March 28, 2023 in Arlington, Texas. (Photo by Ron Jenkins/Getty Images)
Sunday
Sunday might be the biggest mess of them all.
The Rangers and Phillies play at 6:08 p.m., the Taylor Swift concert begins at 6:30 p.m.
Gates open for the Rangers game at 4 p.m., just 30 minutes away from when the doors open at AT&T Stadium.
No Parking Zones
There are no parking zones in neighborhoods near the stadiums from Thursday, March 30 to Sunday, April 2. 
Any vehicles parking in those areas could get towed.
See the maps here.
Rideshare
If you are taking an Uber or Lyft there are specific drop-off locations.
Rideshares for Globe Life Field will drop-off and pickup passengers at Chapman Cutoff, just east of the stadium.
For people going to AT&T Stadium, the drop-off and pickup location will be at Lot 15 just west of the stadium near Randol Mill Road.
Arlington police say they will have additional officers in Lot 15 to keep people safe.