Anna teen arrested for Snapchat threat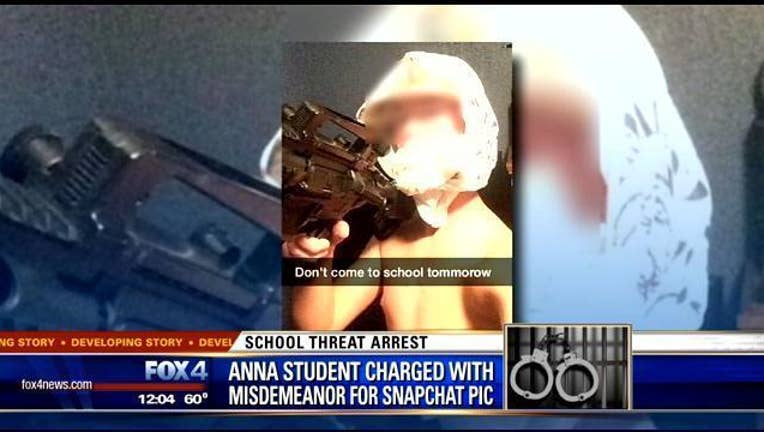 An eighth grade student in Anna was arrested for making a terroristic threat.
The student allegedly sent a picture to a small number of friends using the social media tool Snapchat. Along with it was a message warning that friend not to attend school on Friday. One of the boys showed the image to his parents, who then called police.
Police tracked down the 13-year-old suspect and determined the gun in the photo was a pellet gun that looks identical to a real firearm.
"He even told us he knew why we were there," said Anna police Lt. Jeff Caponera. "He said, 'I'm not crazy, I'm not going to shoot the school up.' He said he meant this as a joke."
Anna police said the threat reminded them of the Columbine High School massacre in Colorado and they weren't about to take the Snapchat lightly.
The teen is now in juvenile custody charged with a misdemeanor.
"It's very scary," said Rex Grandstaff, whose daughter attends Anna Middle School. "That doesn't look like a prank thing to me."
.
FOX 4 is on YouTube -- http://bit.ly/fox4subscribe