Amber Guyger murder trial will take place in Dallas after judge denies change of venue request
DALLAS - A Dallas County judge ruled Monday a fired Dallas police officer will have her murder trial take place in Dallas.
Judge Tammy Kemp denied a change of venue request made by Amber Guyger's defense attorney's earlier this summer.
The former officer shot and killed Botham Jean last year in his own apartment. She'd just finished her shift with the Dallas Police Department and claims she went into his apartment by mistake. Guyger said she thought Jean was an intruder in her apartment.
Guyger's defense team asked for the trial to be moved, claiming in court she couldn't get a fair trial in Dallas County because of the publicity surrounding the case.
But as jury selection took place in the past week and a half, it seemed more and more likely the trial would stay. Twelve jurors and four alternates were selected for the trial last Friday.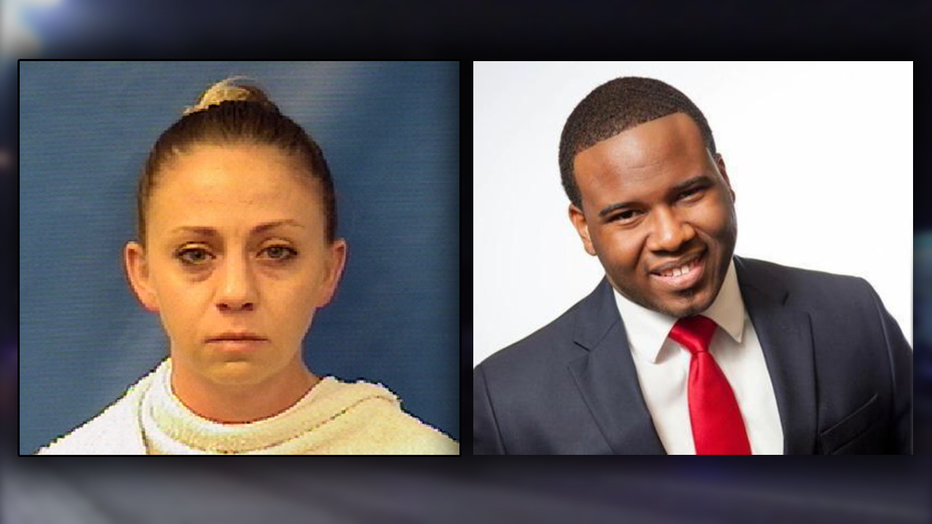 Guyger was in court on Monday for what was likely the last pre-trial hearing before the trial begins next week.
The defense placed exhibits into the record of broadcast and published media reports, again making one last argument claiming media hysteria would make it impossible to get a fair trial.
FOX 4's coverage from September 6, the day jury selection began, was among the submissions.
"Same arguments that I tendered in the motion pervasive... prejudicial and inflammatory, I believe," said Michael Mowla, Guyger defense attorney.
Prosecutor Doug Gladden told Kemp that of the 12 jurors and four alternates, eight jurors had heard of the case and four had not. Four alternates had heard of the case. Fifteen of the 16 said they had not formed an opinion and one said they had formed an opinion but could set it aside.
"What these numbers show is that despite the volume of news articles, the coverage, the media coverage, while some articles could be portrayed as sensational -- most of which were editorial articles -- the coverage in this case was not pervasive," Gladden said.
Guyger's trial is set to begin in one week, next Monday, September 23.