Allen Outlets Shooting: Community vigil held for shooting victims
LITTLE ELM, Texas - A memorial service took place Thursday for one of the eight victims of the Allen mass shooting.
Meanwhile, a community vigil took place in Little Elm for victims. It was hosted by the India Association of North Texas and other groups. Several victims, both surviving and dead, were Indian.
Dozens of people held candles at Little Elm Park Thursday evening. They crowded around eight chairs. Each chair displays a photo of one of the eight people killed in the Allen mass shooting.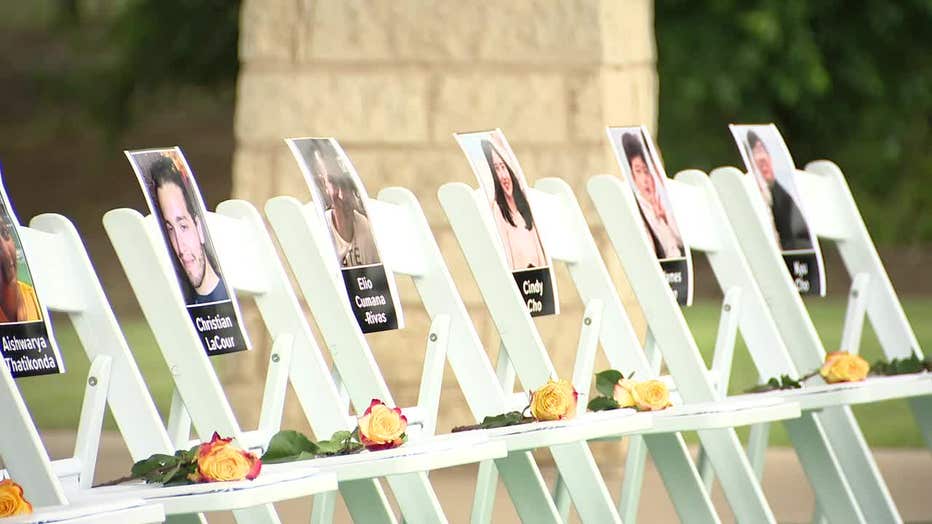 Aishwarya Thatikonda was one of the victims. The 26-year-old originally from India was shopping with a friend when she was fatally shot.
When news of the shooting broke, her parents overseas had no idea what happened to her.
Little Elm City Council Member Tony Singh says a family friend of Thatikonda reached out to him.
"They knew on Saturday something was wrong, but they didn't have any answer," he said. "And he said, 'Hey, we're looking for this girl. Can you help?'"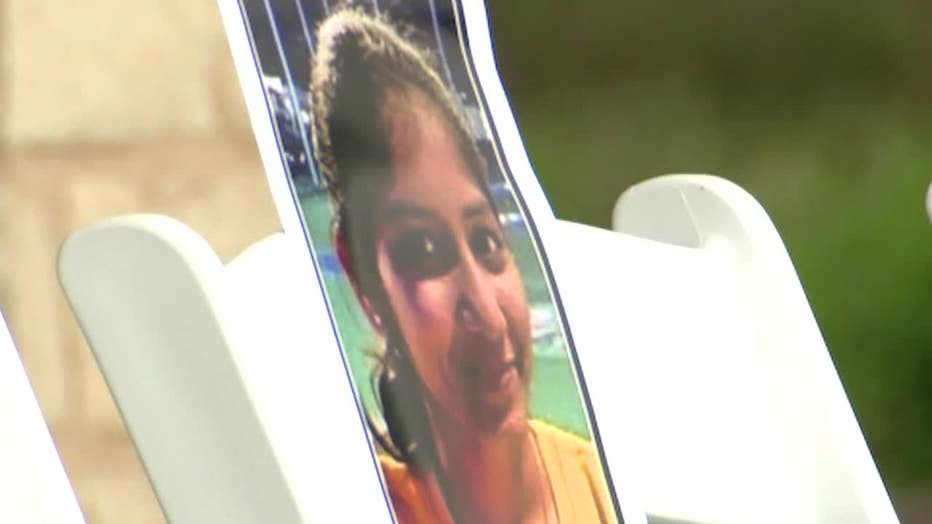 Singh helped get their message to the FBI. Eventually, it was the worst of news.
"It doesn't make sense. It's too close to home," said Ram Mehta, who attended the vigil.
For organizers, Thatikonda was one of their own, but they're extending prayers for each life lost and everyone those eight leave behind.
"And we want to pray for all the victims," Mehta said. "But we understand the pain of losing anybody."