Allen mall shooting memorial taken down Tuesday
ALLEN, Texas - The memorial that has grown outside Allen Premium Outlets was taken down on Tuesday.
For the past week and a half, hundreds of people have stopped by the site at the southern end of the shopping center to pray, reflect and pay their respect to the victims of the mass shooting on May 6.
A gunman opened fire outside the shopping center killing eight people and injuring seven others.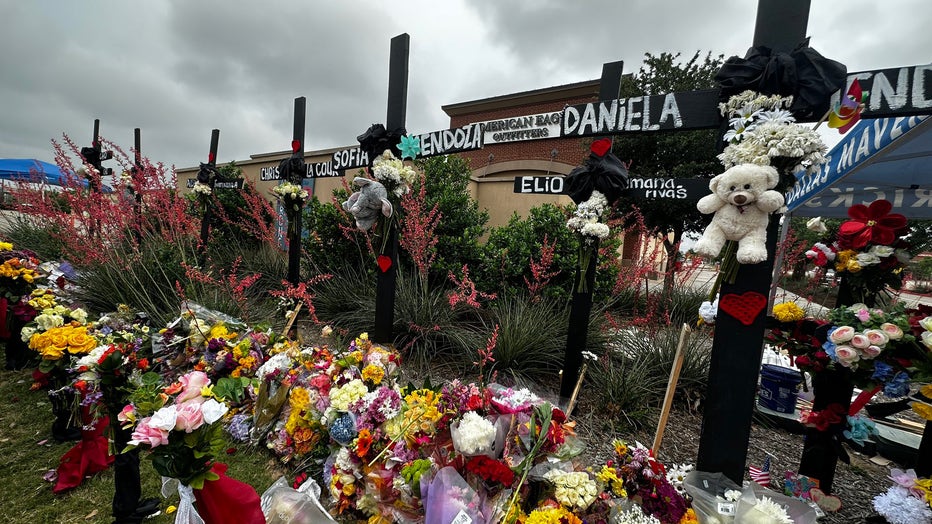 A memorial for the Allen Premium Outlets mass shooting victims has been growing by the hour.
CONTINUED COVERAGE: Allen, Texas Mall Shooting
The victims included families, children, and friends who were enjoying their Saturday at the busy shopping center. A security guard was also killed trying to protect others.
The Allen Fire Department picked up the flowers, crosses, notes, teddy bears, and other items starting at 10 a.m.
Some of the items will be given to the victims' families.
The mall will reportedly remain closed until all funerals are complete.