Alleged drunk driver crashes car into Richardson police vehicle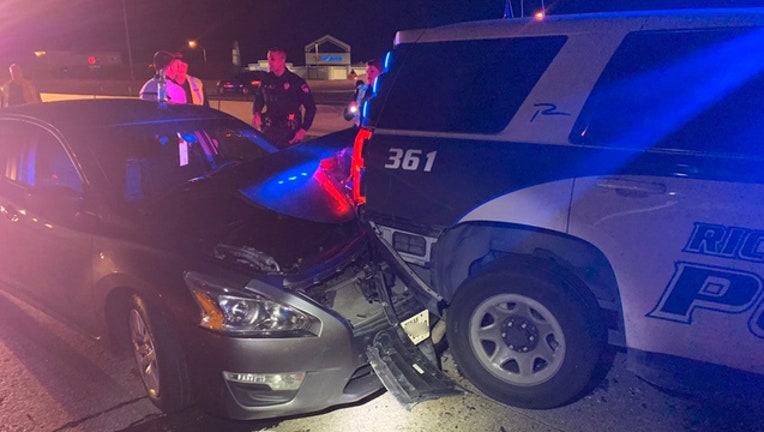 Some Richardson police officers had a close call with a suspected drunk driver over the weekend.
Officers were responding to a disabled vehicle on central expressway late Saturday night when a suspected drunk driver slammed into the back of their patrol vehicle.
Fortunately, there were no officers inside the cruiser and the driver inside the disabled vehicle was not hurt. The department is using the crash to spotlight the dangers of drinking and driving.
"There's several campaigns that talk about DWI. Not drinking and driving, providing all different kinds of alternatives, with the technology out there today with Uber and Lyft and all the different things they can do to avoid getting behind the wheel," said Ofc. Mike Wieczorek.
The department also encouraged drivers with car problems to do everything they can to move far off the roadway and to a safe spot before calling for help.
The suspect, Dennis Humberto Rodriguez, 18, is charged with driving while intoxicated and possession of marijuana. He was not seriously hurt.