AG Paxton joins Dallas voter fraud investigation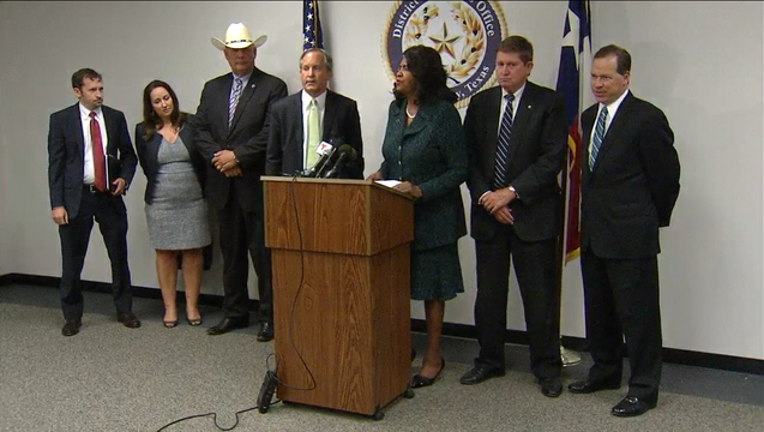 Texas Attorney General Ken Paxton is partnering with the Dallas County District Attorney Faith Johnson to investigate voter fraud.
They held a brief news conference Wednesday afternoon at the Frank Crowley Courts Building. Paxton promised to provide whatever Johnson needed to complete her investigation.
The district attorney launched the investigation in May after some voters complained about getting mail-in ballots they didn't ask for.
"I want every voter to be able to believe in the system," Johnson said. "And I want them to know that their vote actually counts."
"Nothing is more sacred to our democracy than the integrity of our voting process," Paxton said. "And my office will do everything within its abilities to solidify trust in every election here and around the state of Texas."
One man has already been arrested for filling out someone else's ballot.
The investigation also prompted extra scrutiny for mail-in ballots during the city's recent runoff election and delayed results.