Forney murder suspect seeks reduction in 'excessive' $2M bond
FORNEY, Texas - Lawyers for a man who Kaufman County Sheriff's deputies say admitted to shooting and killing his neighbor is asking a judge to reduce his $2 million bond.
On May 1, deputies were responding to a call for a shooting when they saw 30-year-old Trevor McEuen driving away from a home on Neal Road in Forney.
Investigators say at the location they found 35-year-old Aaron Martinez dead inside his truck with multiple gunshot wounds.
Deputies followed McEuen until he came to a stop, but he refused to exit the vehicle, according to the sheriff's office.
According to a search warrant affidavit, McEuen was seen on his cell phone multiple times during the stand-off with deputies before a SWAT team took him into custody.
Court documents say that while in custody McEuen admitted to deputies that he was the person who shot and killed Martinez.
Early investigations showed that there were several calls related to McEuen and Martinez prior to the shooting.
Police obtained a search warrant for the phone, believing there is evidence of previous incidents between the pair.
McEuen was charged with murder and is currently in the Kaufman County Jail where he is held on $2 million bond.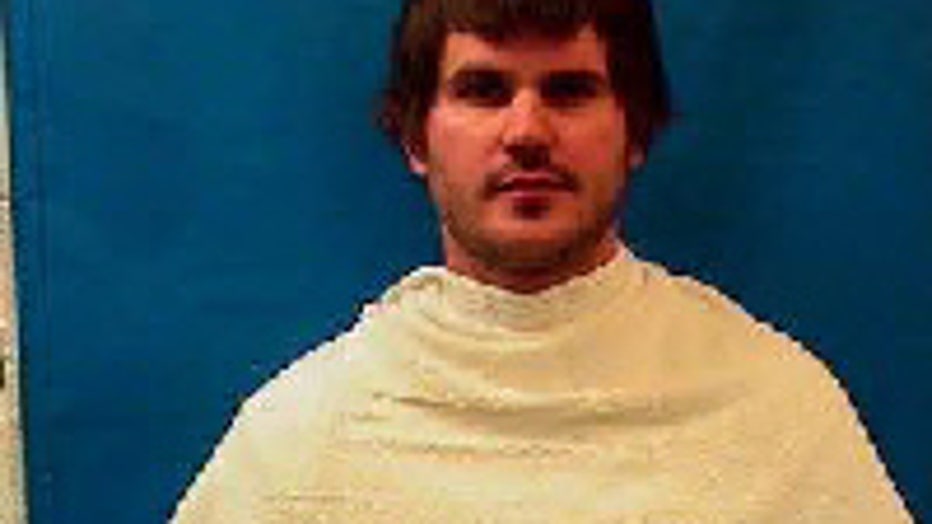 Trevor McEuen (Source: Kaufman County Jail)
Last week, his legal team asked for a reduction in McEuen's bond claiming he is "illegally confined and restrained of liberty" because the bond is "excessive."
Kaufman County says there are no hearings set for the Motion to Reduce.