Aaron Dean's murder trial will stay in Tarrant County, delayed until June
FORT WORTH, Texas - A judge has ruled the murder trial for a former Fort Worth police officer accused of fatally shooting Atatiana Jefferson will stay in Tarrant County. But the seemingly annoyed judge agreed to delay jury selection till next month.
Former officer Aaron Dean is charged with murder in the 2019 shooting of Jefferson inside her mother's home. He was responding to the report of an open door, when he shot through a window, killing Jefferson.
CONTINUED COVERAGE: Atatiana Jefferson Murder
Since Monday, Judge David Hagerman has sat through more than 15 hours of media coverage in an attempt by Dean's attorneys to prove he would not be able to get a fair trial in Tarrant County.
But the attorney representing Jefferson's family disagreed and said the trial can be held here.
"It has to be a very specific set of circumstances that causes a change," said Lee Merritt, the Jefferson family attorney. "But it's not enough just to have media coverage. It must be misinformation and they won't be able to prove that."
Roughly an hour after the last clip was played in court, Judge Hagerman made his decision.
"Therefore, it is the finding of this court that while the news media coverage was pervasive and prejudicial, it was not inflammatory," he said. "Defendant's motion for change of venue is hereby denied. This case will be tried in Tarrant County."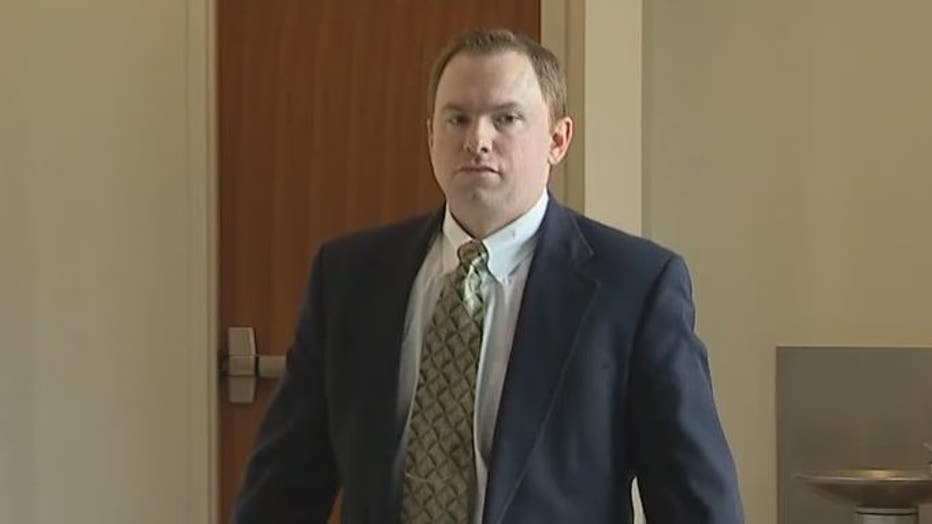 RELATED: Aaron Dean's lawyers focus on news coverage of Atatiana Jefferson's shooting death for second day
After, the defense made its final arguments on a motion to delay the trial, citing a lack of time to review new evidence and the deteriorating health of lead defense attorney Jim Lane.
Defense attorneys Bob Gill and Miles Brissette argued that Lane, a seasoned attorney familiar with police shooting cases, is integral to Dean's defense. They say Lane was set to make opening statements and cross-examine witnesses. But since he's been ill for the last several weeks, they need time to allow him to recover before trial.
"You're basically asking the court for a blank check on this thing to continue it indefinitely, and that I won't do," the judge said.
After a 30-minute recess, Judge Hagerman granted the motion for a continuance, allowing the defense five additional weeks to prepare.
"The trial shall begin on June 23 without exception and with or without Mr. Lane," he said.
Former Dallas County Prosecutor Russell Wilson, who is not affiliated with the case, says he agrees with the judge's decision to keep the trial in Tarrant County.
"When you have a jurisdiction as large as Tarrant County or Dallas County, it would be unusual that you wouldn't be able to find 12 people who could be fair and impartial in the case," he said.
Regarding the delayed start, Wilson says Gill and Brissette are experienced enough to get ready by June, regardless of Lane's recovery.
"I think that is a sufficient amount of time to be able to make that type of shift," he said. "The actual issues in the case are rather narrow."
Wilson predicts the case could be tried in less than a week.
Jury selection is set to start on June 20.
The case was originally set to be tried in January but was delayed because the defense said several of its expert witnesses had scheduling conflicts.