Graduation Grandpa: Terrell man to attend ceremonies for all 7 grandchildren
TERRELL, Texas - It's graduation season and many families are celebrating a loved one's huge milestone. One North Texas grandfather is going to be very busy with seven ceremonies to attend.
All seven of Bruce Wood's grandchildren are graduating this year.
The youngest, Ava, completed kindergarten at Wood Elementary in Terrell. It's a school that carries her "Bobo's" name.
Faith is graduating from Kaufman High School on Friday.
Ryan is finishing high school with an associate's degree.
Twins Austin and Preston, along with their cousin, Corey, all graduate from college. 
And the oldest, Katie, just got her master's degree.
"It's wonderful. I don't know that I can come up with an adjective to describe it. It's certainly a blessing. I'm proud of every one of them," the proud grandfather said.
Wood said he plans on attending all of the ceremonies. He's already checked a few off the list.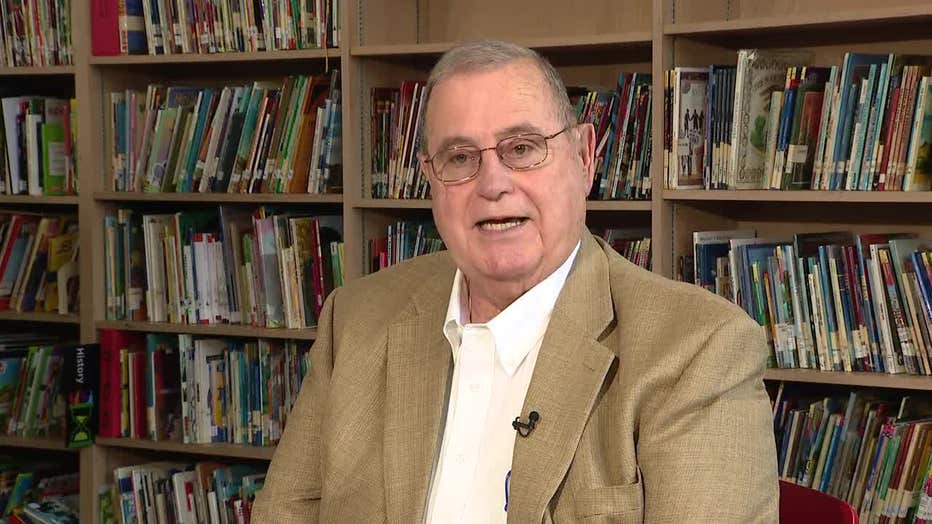 "I'm going to do my best. Yeah, we've already had the twins graduate at Texas earlier and Katie got her master's degree at A&M College Station. She's a true Aggie," he said. "I got so many of them and they're all graduating it's hard for me to sort of dial up."
"He's a wonderful man. He's served our community and our school district in so many different ways. I hope I can do the same," said Katie Black, Wood's granddaughter.
She is already on that track. She has been teaching at Wood Elementary while working on her master's.
Wood has a long history in Kaufman County.
He grew up in Terrell and then served as a school bus driver, teacher, and superintendent in the Terrell and Kaufman school districts.
He was also a Kaufman County judge.
He's now retired so he can focus on what he loves – spending time with his family.
The whole family will celebrate the seven grads with a gathering on Memorial Day.