5 South Americans in custody for deadly DFW jewelry heist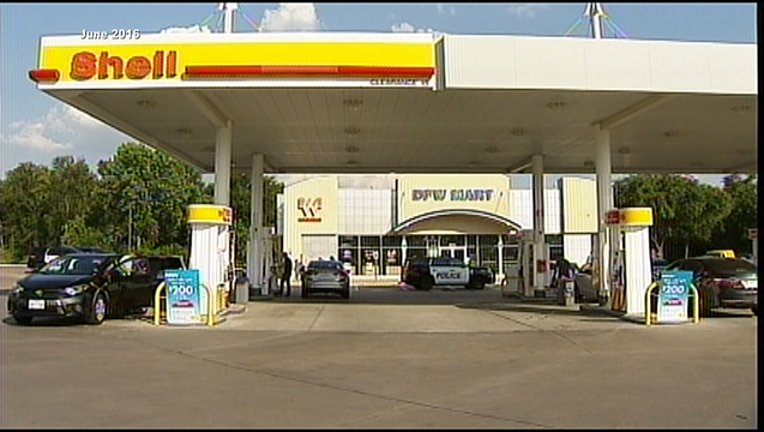 article
DALLAS - Five South Americans are accused of being part of an organized ring of jewelry thieves in North Texas.
The FBI said the gang grabbed a jewelry salesman at a gas station new DFW Airport last year. The victim, a 42-year-old businessman named Muhammad Shaikh, was found critically injured two miles away in Irving. He died at a hospital.
Johnnattan Ramirez, 35, Pedro Louis Alvarez, 32, Robert Riveros, 25, Eslevy Vargas-Avila, 27, and Catherine Contreras-Beltran, 28, were all indicted in October 2016. Law enforcement officials captured the last of the five fugitives in Columbia a week ago.
"I commend the extraordinary efforts of the FBI and our local and international law enforcement partners in apprehending these brazenly violent fugitives," said U.S. Attorney Parker.  "This extremely dangerous group of robbers is part of a larger organized South American Theft Group that has targeted members of the jewelry industry across this nation for a number of years.  Our community is safer as a result of getting these people off our streets."
The indictments allege the suspects targeted and robbed at least three traveling jewelry salesmen.
On June 9, 2016 Shaikh was gassing up his rental car on the way to the airport when he saw the suspects allegedly breaking into his car and tried to stop them. The suspects allegedly drove away with him handing out of the window and then beat him at an Irving apartment complex, the indictments allege.
The suspects now face up to life in prison if convicted of charges including conspiracy to interfere with commerce by robbery, interference with commerce by robbery, and using, carrying and brandishing a firearm during and in furtherance of a crime of violence.