2 hurt when plane crashes in Stephenville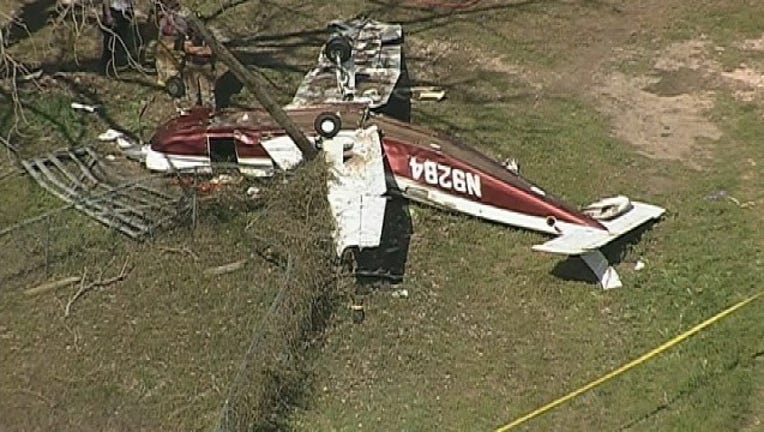 article
Two people were hurt Friday in a small plane crash just outside of Stephenville.
The Department of Public Safety said the single-engine plane took off from Clark Field Municipal Airport around 9 a.m. and shortly afterward experienced engine trouble.
The pilot apparently tried to land on Highway 67, but couldn't because of the traffic. The plane ended up going into a ditch, hitting a tree and then flipping.
Rescuers pulled the pilot and his female passenger from the wreckage. They were taken to a Fort Worth hospital with serious, but non-life-threatening injuries.
Two dogs on board the airplane were also seriously injured.