18-year-old arrested for Dallas shooting that killed 1, injured another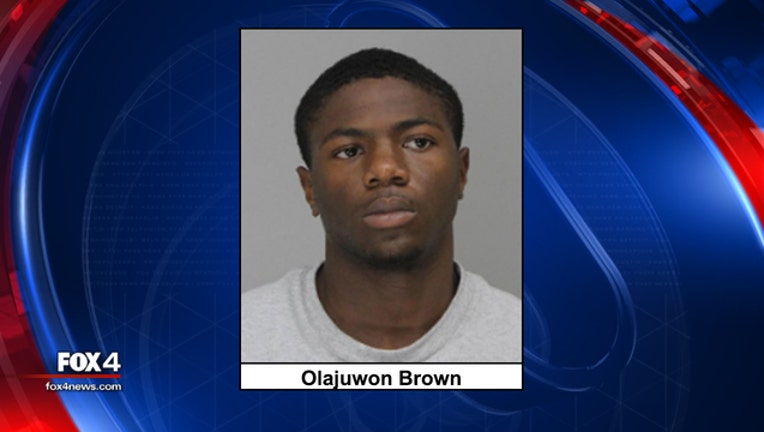 DALLAS - An 18-year-old is now facing a murder charge for a shooting Saturday morning that left one person dead and another injured in Dallas.
Olajuwon Brown is behind bars for the death of Brandon Small.
MORE: 1 dead, 1 injured in Dallas shooting
Small died after being one of two people shot in the 9800 block of Glengreen on Saturday.
The other victim was shot in the foot.
The Dallas Police Department said they found video evidence that showed a man, later identified as Brown, flee the scene of the shooting while holding a pistol.
Police took Brown into custody, and he was arrested for murder after being interviewed.