16-year-old carjacking suspect arrested after high-speed chase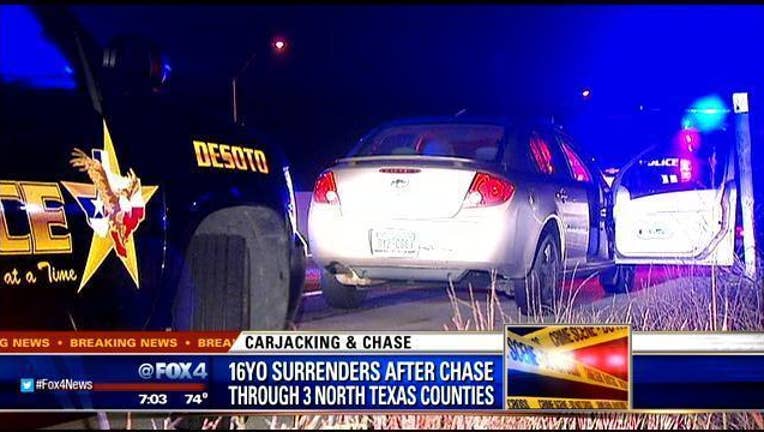 A carjacking and police chase through three counties ended with the arrest of a 16-year-old boy.
The teen allegedly robbed a woman and forcibly took her car in the parking lot the Jack in the Box restaurant on Hampton Road in DeSoto.
Police spotted the car and the chased it from Dallas to Kaufman and finally into Van Zandt County.
The suspect drove at speeds over 100 mph, but was not able to outrun a Texas Department of Public Safety helicopter.
He ultimately he pulled over and surrendered.
The unnamed teen is now being held in the Henry Wade Juvenile Justice Center.