11 Arlington high schoolers get four-year TCU scholarships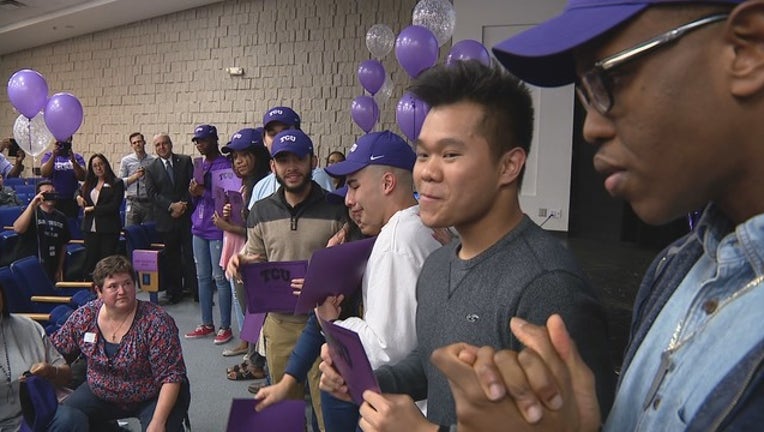 ARLINGTON, Texas - Eleven Sam Houston High School seniors got a life-changing surprise Friday morning -- they're each getting full ride scholarships to TCU.
Each scholarship is valued at about $260,000, which means all together that's about $2.8 million in scholarships that were handed out at the Arlington ISD school.
The awards are from the TCU Community Scholars program, which helps students who may not be able to afford tuition to pricey schools like TCU.
"It means my parents can finally relax. Because even as it is without me going to college, my mom's going to school and my dad's working overnight every single night. So now they can finally relax a little bit knowing that they don't have to pay for me to get my four-year education," said Ofuchinyelu Akpom.
TCU said 13 North Texas-area schools participate in the Community Scholars program. About 50 students from those schools will get scholarship awards this year.