1 hospitalized with severe burns after Fort Worth home explosion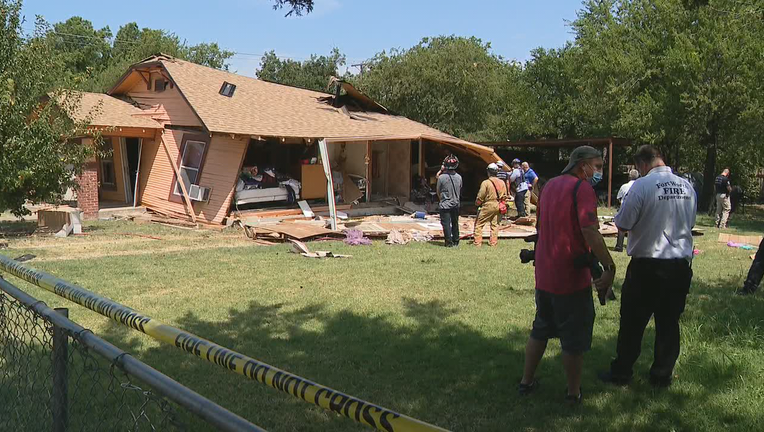 FORT WORTH, Texas - An explosion at a house in Fort Worth sent one person to the hospital with serious burns.
The blast happened around 11 a.m. Tuesday on W. Spurgeon Street near the Fort Worth Fire Training Center and the Bob Bolen Public Safety Complex. That's just west of Interstate 35 and Felix Street.
Video from SKY 4 showed debris littering the yard and substantial damage to the house.
Neighbors said they heard the explosion and helped the victim.
"I heard a scream and then they were knocking hard on the door. My grandpa opened it and his friend was burning and he was running. And while he was running his shirt fell off. And the guy acted fast. He just poured water on his back and head," said Manuel Najar, who lives nearby.
Fort Worth firefighters believe he was the only person home at the time.
The cause of the blast is unknown at this time.
The house was too unstable for firefighters to go inside.