Chef Brian Luscher's Favorite Winter Soup
Chef Brian Luscher became well-known for his former restaurant The Grape on Lower Greenville. But now he heads up a number of kitchens for the 33 Restaurant Group.
From the Suburban Yacht Club in Plano, he shares his personal favorite soup and a cause he's supported for many years.
Cannellini Bean & Sausage Soup
Serves 6 as a starter or two entree portions
Ingredients
2 t olive oil
2 T outter, whole
.5 c carrots, peeled, sliced
.5 c celery, sliced
.5 c onion, white, peeled, diced
1 T garlic, peeled, minced
small pinch red chili flakes
1 c cherry tomatoes, halved
1 c kale, washed, stemmed, cut
1 can white navy beans with juice
8 oz grilled italian sausage, sliced
3 c chicken stock
¼ c grated parmesan cheese
salt & fresh ground black pepper to taste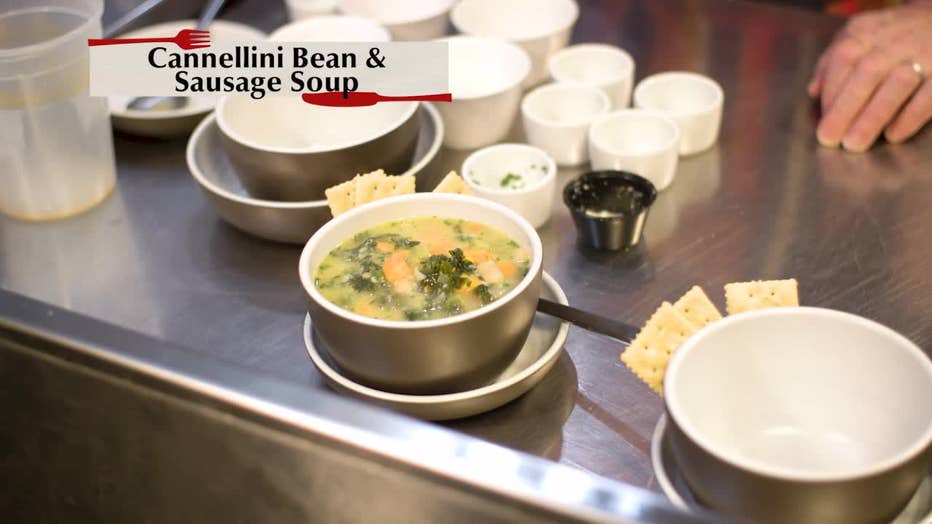 Instructions
Preheat a medium soup pan, over medium low heat.  
Place butter in pan & oil and allow to foam.  
Add garlic and chili flakes, cook until aroma is apparent. 
Add veggies and Italian sausage and cook until lightly wilted.
Add stock and navy beans. Simmer.
Cook slowly approx. one hour.
Season to taste and serve.
Links
www.suburbanyachtclub.com/
thestewpot.org/soups-on
www.33restaurants.com/restaurants