Severe storms possible in North Texas Monday
DALLAS - The new year will start off with some possible strong to severe storms in North Texas.
According to the FOX 4 Weather team, there is a 70% chance of rain on Monday.
The storms will likely develop after midday through the late afternoon hours.
The areas along and east of Interstate 35 will be at the greatest risk for severe weather thanks to an upper-level low-pressure system to the north and a cold front to the south.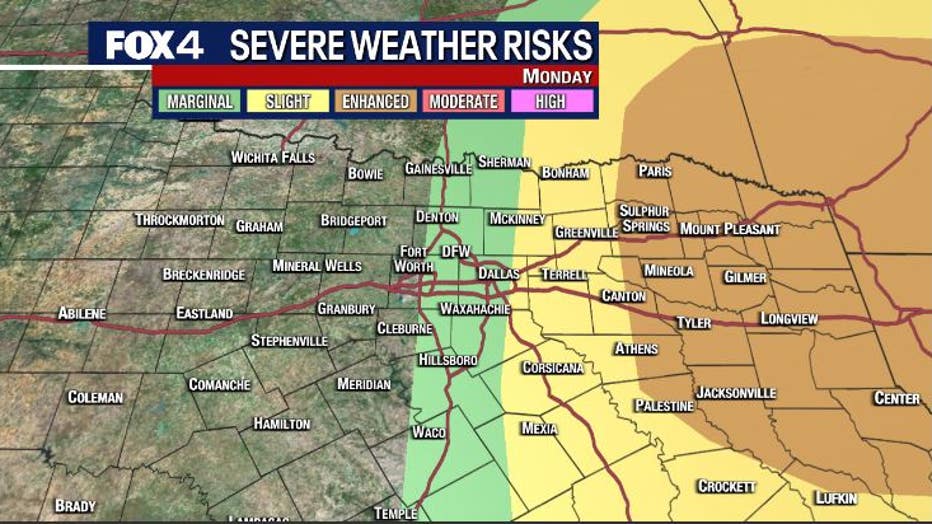 Counties east of the Dallas-Fort Worth metroplex could see all forms of severe weather.
"Damaging winds and large hail will all be possible. We also have the potential to see a few tornadoes, especially the farther east that you live. That's where the atmosphere will be a little bit more conducive for rotating supercells," said Meteorologist Kylie Capps.
People who live in those areas are urged to keep an eye on the radar for the second half of the day.
Download the FOX 4 WAPP for live radar and updates on severe weather whenever it comes to North Texas. It is free wherever you get your apps.