Western Kentucky fends off North Texas 102-94 in OT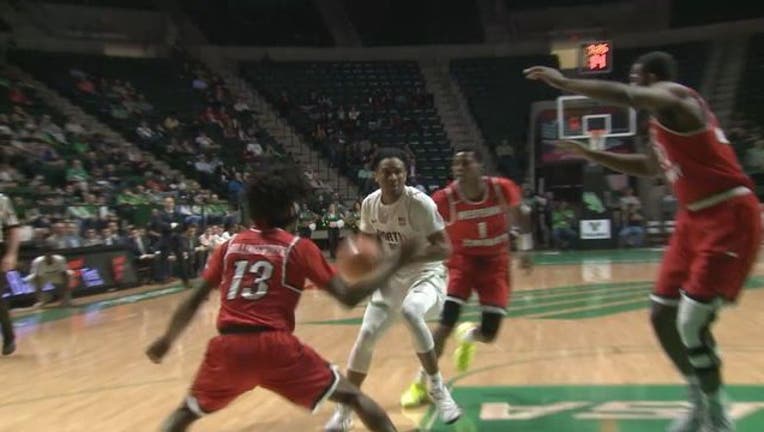 DENTON, Texas (AP) - Taveion Hollingsworth tossed in 30 points and Darius Thompson scored nine of his 28 points in overtime to lift Western Kentucky to a 102-94 victory over North Texas on Thursday night.
Hollingsworth hit all 14 of his free throws and added seven rebounds for the Hilltoppers (19-7, 11-2 Conference USA), while Thompson hit a pair of 3-pointers and 14 of 19 free throws with five rebounds, four assists and four steals. Justin Johnson chipped in with 20 points and six boards and Dwight Coleby added nine points and nine rebounds off the bench.
Ryan Woolridge sank a 3-pointer with eight seconds left for North Texas (14-12, 7-6) to send the game to overtime tied at 80.
North Texas was led by the 22 points of Roosevelt Smart. Ryan Woolridge and A.J. Lawson added 17 points apiece and DJ Draper scored 14 off the bench.
The Mean Green were whistled for 27 fouls and that led to a 37-of-48 effort at the foul line for Western Kentucky. North Texas made just 7 of 13 free throws.
The Hilltoppers outscored the Mean Green 22-14 in the extra period.