US preparing to face Argentina, Messi in Copa semis in Houston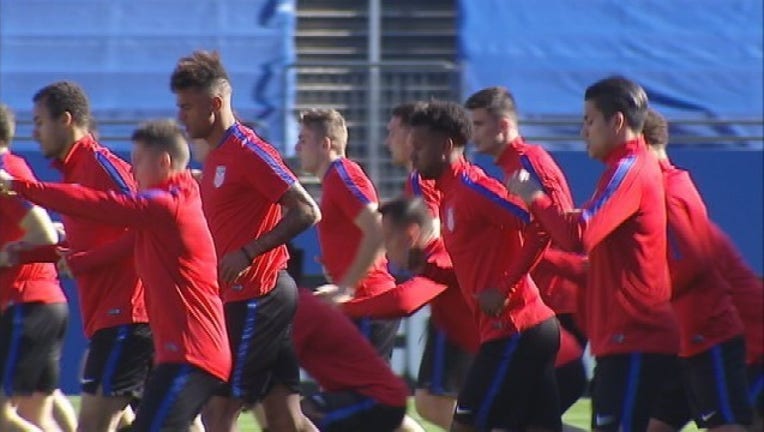 article
HOUSTON (AP) — American players have said that playing Argentina and Lionel Messi in a Copa America semifinal in Houston was a big deal, yet not mind-boggling.
A sellout crowd of 70,000-plus is expected Tuesday night at NRG Stadium.
Top-ranked Argentina is a two-time World Cup champion and Messi is the only five-time FIFA Player of the Year.
U.S. captain Michael Bradley said Monday that the opponent has a bunch of very good players, but that the American team has a few good players as well.
After winning its group, the U.S. beat Ecuador 2-1 to reach a semifinal outside its region for the first time since 2009, when it upset Spain 2-0 in the Confederations Cup semis before wasting a two-goal lead in the final and losing to Brazil 3-2.