Tulsa denies SMU's bowl hopes with a 27-24 win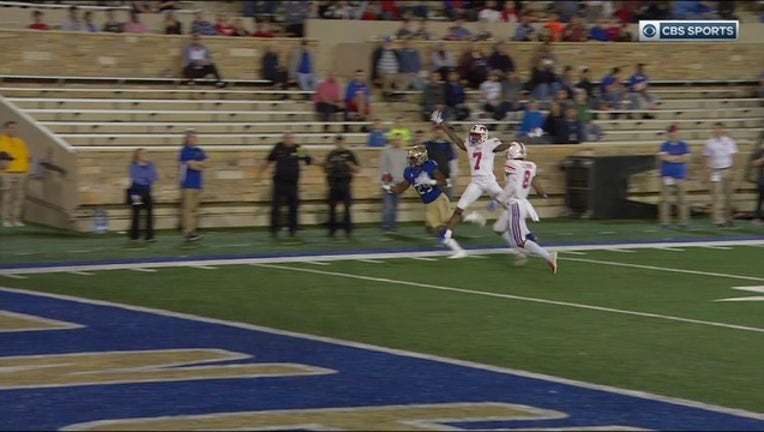 article
TULSA, Okla. (AP) - Seth Boomer threw for 251 yards and a touchdown and Tulsa thwarted SMU's bowl hopes with a 27-24 win on Saturday.
The Mustangs were looking for their sixth win for the second consecutive week to become bowl eligible for the second straight year. Memphis beat SMU 28-18 last week.
Ben Hicks completed an 11-yard scoring pass to James Proche with 91 seconds left and SMU was within 27-24. The ensuing onside kick went out of bounds and Tulsa (3-9, 2-6 American Athletic Conference) ran out the clock.
Tulsa led from the start building a 21-0 lead. Shamari Brooks scored on a 15-yard run, Boomer threw a 2-yard TD to Keenen Johnson and Corey Taylor II plunged in from 1 yard out. SMU (5-7, 4-4) responded with a nine-play, 68-yard drive that ended when Ke'Mon Freeman scored from 2 yards out.
In the third quarter, Rodney Clemons blocked a 42-yard field goal attempt by John Parker Romo and scooped the ball and raced 45 yards to the endzone to make it 21-14.
Romo made field goals of 34 yards in the third quarter and 22 yards with 3:28 to play.