Top-seeded host TCU blanks Oral Roberts 7-0 in NCAA opener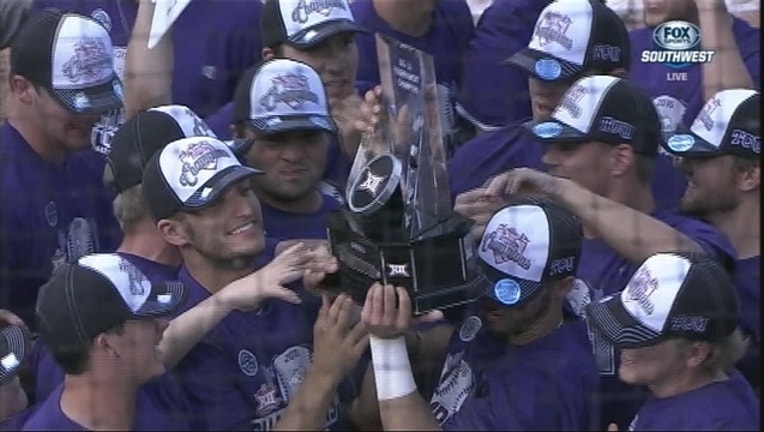 article
FORT WORTH, Texas (AP) — Mitchell Traver allowed just two hits in five innings, Cam Warner homered in a four-run sixth and top-seeded host TCU beat Oral Roberts 7-0 in the first round of the NCAA Tournament's Fort Worth Regional on Friday night.
Sidelined most of the season with a muscle strain in his back, Traver (1-1) got his first win in his fifth start, striking out four and walking one.
The Horned Frogs (43-15) will play Gonzaga in the winner's bracket Saturday night. The fourth-seeded Golden Eagles (38-20) will face Arizona State in an elimination game.
Oral Roberts starter Bryce Howe (6-5) walked eight in five-plus innings, the last leading off the sixth when he trailed just 1-0. Warner, with a two-run homer, was the last of four straight hitters to reach to start the sixth against Howe and reliever Josh McMinn.
Three TCU relievers allowed four hits in four innings with three strikeouts.