TMZ: Ezekiel Elliott visits pot shop in Seattle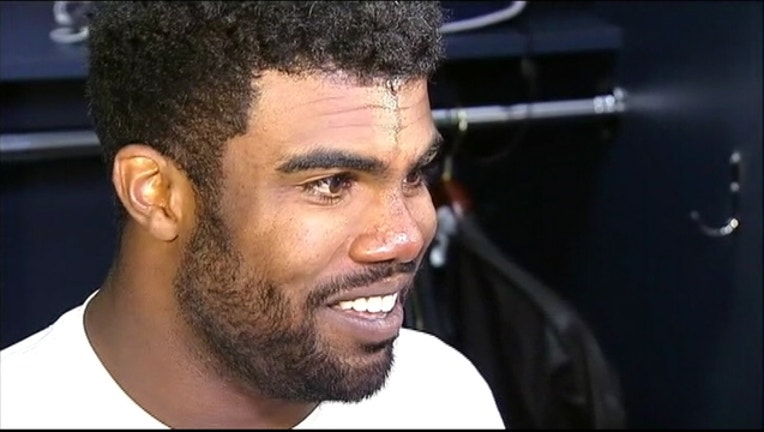 DALLAS - The Tony Romo scare may be overshadowed by a TMZ report that rookie running back Ezekiel Elliott was seen at a marijuana shop before Thursday night's game in Seattle.
While marijuana is legal in Seattle, it's not in the NFL.
There's no indication that the fourth overall pick did anything other than walk into the shop and take pictures with fans.
The Cowboys are already starting the season with three players who violated the league's substance abuse policy.
Jerry Jones told TMZ the fact that he was at the pot shot was "not good."