Texas Tech looks to lean on defense against Villanova attack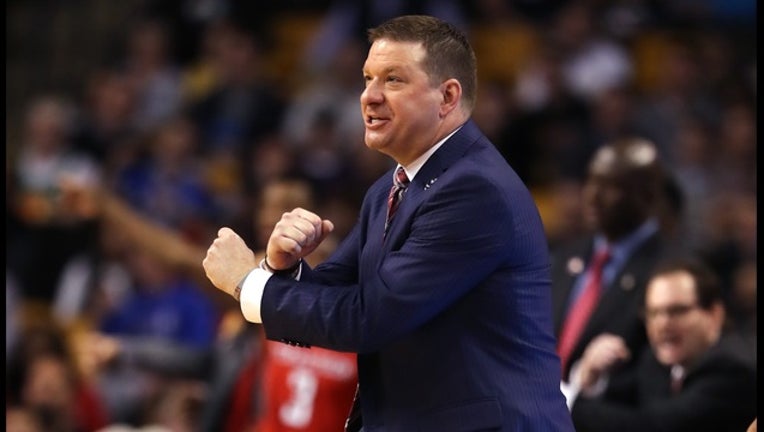 BOSTON (AP) - No. 3 seed Texas Tech (27-9) vs. No. 1 seed Villanova (33-4)
Fourth round, East Region; Boston; Sunday at 2:20 p.m. EDT.
BOTTOM LINE: With a victory, Villanova can earn its second trip to the Final Four in three seasons. The Wildcats won it all in 2016. They also are trying to win their second regional held in Boston. Villanova was a No. 3 seed in in the East in 2009 when it beat top-seeded Pittsburgh to earn a Final Four berth - its first under coach Jay Wright. Texas Tech is playing in the Elite Eight for the first time, in coach Chris Beard's second season.
3-POINT PROWESS: The Wildcats have made 44 3-pointers in the tournament so far through three rounds. They now have 432 for the season, putting them 11 away from a Division I record. VMI hit 442 3-pointers in 2006-07.
THE BENCH MOB: The Red Raiders have gotten steady contributions from their bench during the tournament. Texas Tech's reserves tallied 27 points in its win over Stephen F. Austin and 15 against Florida before outscoring Purdue's reserves 33-6 in the Sweet 16. "It's our identity," Beard said. "We have a lot of faith in our whole roster, we use a lot of different guys. ... That is the way we have played all year."
GETTING DEFENSIVE: Villanova and Texas Tech are two of the best defensive teams left in the field. Including their Big East championship win over Providence, the Wildcats have held opponents to just 90 of 238 shooting from the field (38 percent), including 25 of 91 from the 3-point line (28 percent). Meanwhile, the Red Raiders have held each of their first three NCAA Tournament opponents to 66 points or fewer.
QUOTABLE: "Guys like me get one shot, and that's just the way we coach." - Texas Tech coach Chris Beard.
___
More AP college basketball: https://collegebasketball.ap.org ; https://twitter.com/AP_Top25 and https://www.podcastone.com/ap-sports-special-events