Texas Rangers unveil logo honoring final season of Globe Life Park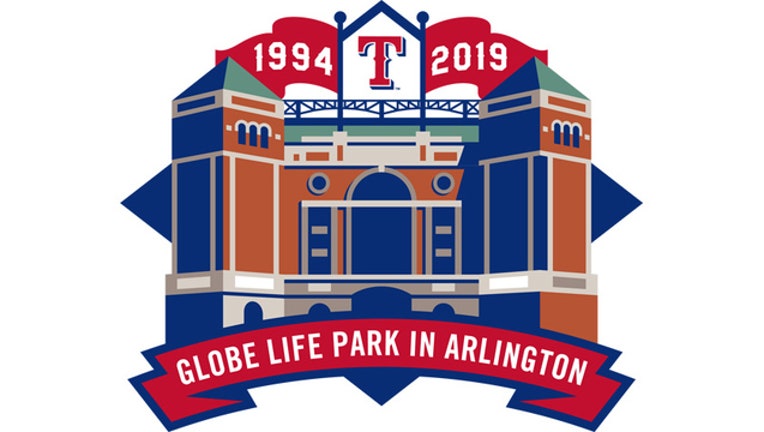 The Texas Rangers released a special logo on Thursday honoring the final season of Globe Life Park in Arlington.
The logo will primarily be used as a patch that will be on the team's home jerseys for the 2019 season.
The design is an artist's rendering of the exterior main entrance to the ballpark, with flags on top with the years 1994 and 2019. Along the bottom it reads 'Globe Life Park in Arlington.'
The upcoming season will be the last for the stadium before the Rangers move to their new, enclosed ballpark next door, Globe Life Field. The ballpark opened in April 1994 and is just the second stadium the Rangers have called home.
The Rangers also announced there will be numerous events and giveaways honoring the final year of the ballpark. Among the plans: a series of ten bobbleheads throughout the season with notable ballpark moments and a three-day celebration during the final homestand on Sept. 27-29, 2019.