Texas-Arlington names Ogden new head coach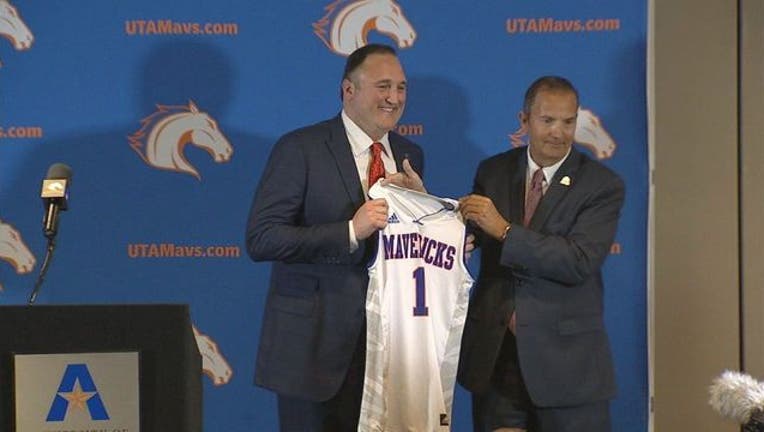 ARLINGTON, Texas (AP) - Texas-Arlington has hired Texas Tech assistant Chris Ogden as its new basketball coach.
The Mavericks introduced Ogden on Friday. The former Texas player and assistant coach spent the past two years on Chris Beard's staff at Texas Tech, the Big 12 runner-up this season that went to the NCAA Elite Eight.
Ogden replaces Scott Cross, who was fired March 26 after 12 seasons as head coach. Cross played at UTA, and then was an assistant coach before leading the Mavericks to 225 wins and their only NCAA Tournament. They won 72 games the past three seasons, with 21 this year before losing to Georgia State in the Sun Belt Conference tournament final.
A player on Texas' 2003 NCAA Final Four team, Ogden later worked for coach Rick Barnes with the Longhorns and at Tennessee before going to Texas Tech.
___
More AP college basketball: https://collegebasketball.ap.org and https://twitter.com/AP_Top25