TCU now trying to prove people right as Big 12 favorite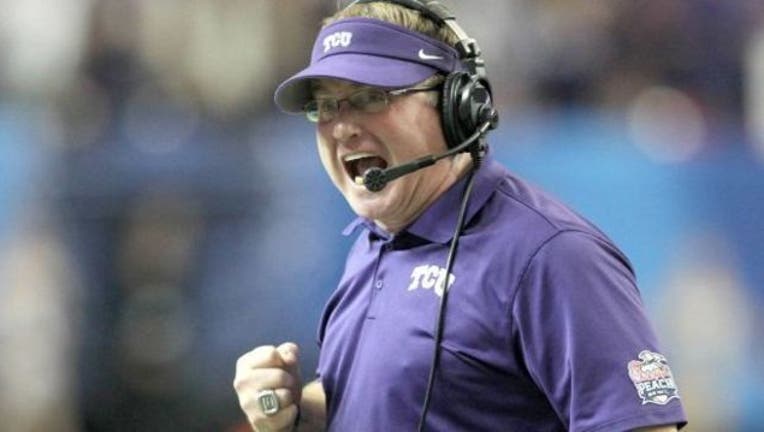 DALLAS (AP) -- TCU and coach Gary Patterson are now trying to prove right the people who have tabbed the Horned Frogs as the preseason Big 12 favorite. 
 
They proved a lot of people wrong last season when they shared the Big 12 title with Baylor.
 
Senior quarterback Trevone Boykin is among 10 returning offensive starters for TCU after finishing fourth in the Heisman Trophy voting last season. They went 12-1, including a Peach Bowl victory after being left out of the first College Football Playoff. 
 
TCU, going into its fourth Big 12 season, got 32 of 42 first-place votes in the media preseason poll. Baylor, part of Big 12 football media days Tuesday, got the other 10 votes. 
 
The Frogs were seventh in last year's preseason poll after going 4-8 in 2012.