TCU looking for new head football coach to replace Gary Patterson
FORT WORTH, Texas - TCU is looking to the future after longtime head football coach Gary Patterson left.
The university's athletic director addressed the media Tuesday, shedding some light on how the decision to replace Patterson went down.
Jeremiah Donati began by calling Patterson at TCU legend.
Patterson stepped down this week after more than 20 years at the helm at TCU.
RELATED: Gary Patterson out as TCU football coach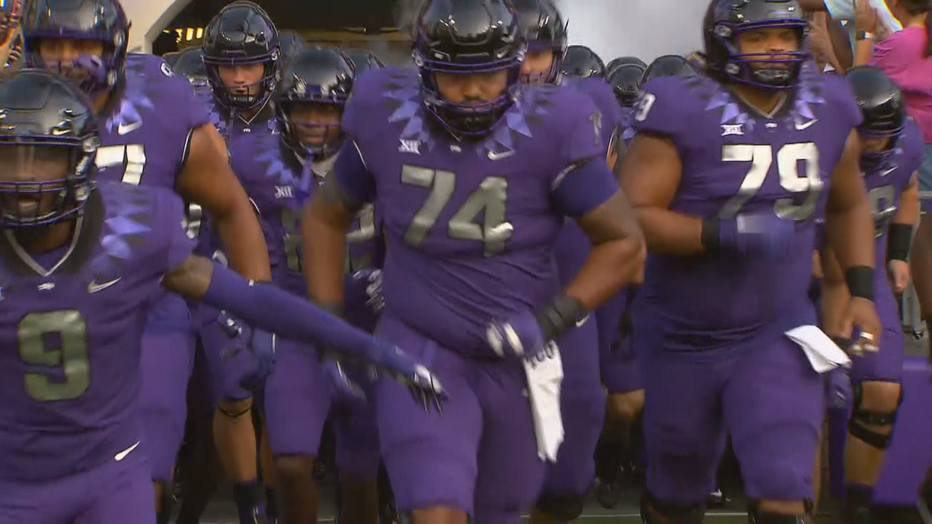 Donati said the university offered Patterson the opportunity to stay on with the program through the end of the year in a different role and then take another job at the university after that. Patterson opted to leave immediately.
TCU had a reputation for winning under Patterson, including an undefeated season in 2010 that ended with a Rose Bowl victory.
But in recent years the team hasn't reached those high expectations.
Donati spoke about what TCU will be looking for in a new coach.
"Someone who's currently a head coach," he said. "Just generally speaking, TCU is a family and someone who shares those values we hold so dear will also be important. So, I'd start there. The process began early Monday morning, early yesterday and we've made a ton of progress already. We're in the process of vetting candidates and as I said there's a lot of interest. And I'm very confident we're going to have an excellent coach here very soon."
Donati noted that Dec. 15 is the early signing period for recruits, so the university wanted to get a new coach in place before then.
Patterson isn't gone for good just yet. Administrators said he showed up Monday to help some of the Horned Frogs' assistants plan for this weekend's game.
Assistant Coach Jerry Kill will replace Patterson on an interim basis. His first game is Saturday in Fort Worth against No. 12 Baylor.