Sutton snags 3 TD passes in SMU's 34-21 win over North Texas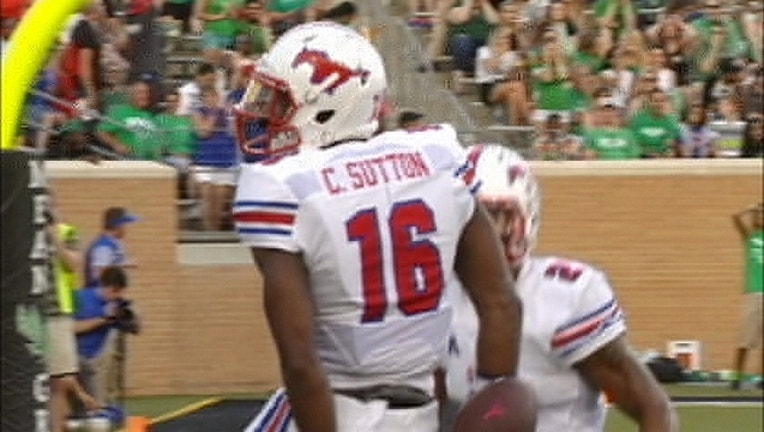 article
DENTON, Texas (AP) — Courtland Sutton only made four catches but three went for touchdowns in SMU's 34-21 victory over North Texas in a season opener on Saturday.
Sutton finished with 162 yards receiving, including an 88-yarder from Ben Hicks for the fifth-longest touchdown pass in Mustangs history. Sutton's other two TD receptions were thrown by Matt Davis. Xavier Jones added 115 yards and a score on 11 carries as the Mustangs rolled up 572 yards offense.
SMU jumped out to a 17-0 lead in the first quarter on Jones' 49-yard run, a 29-yard field goal by Josh Williams, and the 88-yard pass play. A 46-yard Davis pass to Sutton with two minutes left in the half put the Mustangs ahead 24-7, which came following Horace Richardson's second interception of the game.
The Mean Green's Alec Morris threw two touchdown passes, one each to Thaddeous Thompson and Kelvin Smith, but he also tossed three first-half interceptions.