Stars try to tie series with Kraken in Game 4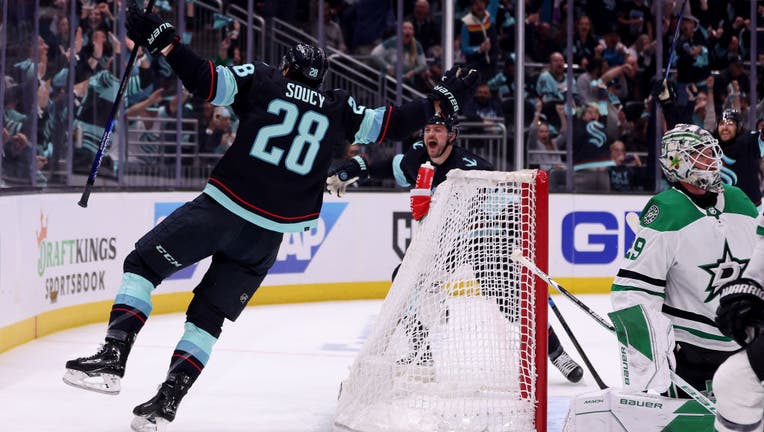 article
DALLAS - The Dallas Stars will try to even up their Stanley Cup playoff series Tuesday night in Seattle.
The team was blown out in Game 3 on Sunday.
Goalie Jake Oettinger was benched after the Kraken scored five times in the second period.
MORE: Dallas Stars News
The team has not said if defenseman Miro Heiskanen will return to the lineup.
Dallas' top scorer left Sunday's game after a puck hit him in the face.
"He's the one guy on our team that really makes plays under pressure to create offense starting on our own end of the ice. you know. He has that ability, you know. It's special and unique, you know. If he's not in the lineup, we'll miss that. But that's this time of year, you know. You've gotta have the next man up and someone be ready to go," Coach Peter DeBoer said.
The Stars are down in the best-of-seven series 2-1.
The series returns to Dallas for Game 5 Thursday night.