Spezza scores 3, Stars beat Oilers 4-2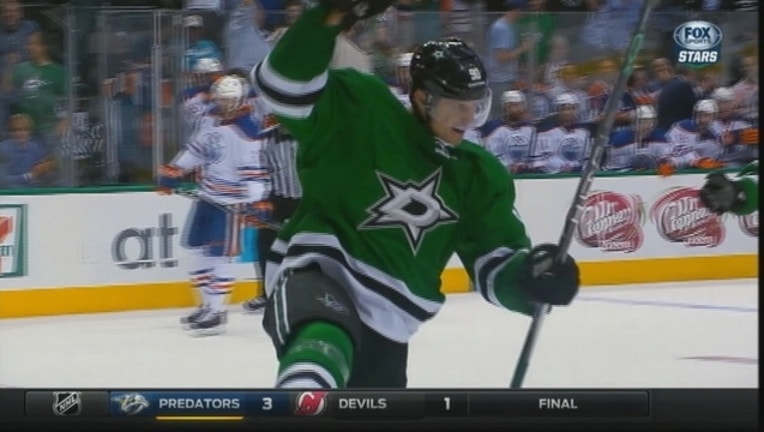 DALLAS (AP) — Jason Spezza scored three goals, including the tiebreaker late in the third period, and the Dallas Stars spoiled Connor McDavid's first NHL goal with a 4-2 victory over the Edmonton Oilers on Tuesday night.
Spezza's go-ahead goal for a 3-2 lead with 4:30 remaining came moments after Kari Lehtonen stopped Nail Yakupov on a breakaway. Lehtonen made his season debut after backing up Antti Niemi in the first two games.
The Stars had 52 shots, their most since Feb. 3, 1990, in a 7-6 loss to Philadelphia. Spezza finished off the hat trick with an empty-net goal.
McDavid, selected No. 1 overall in the June draft, scored in the second period to pull the Oilers even at 2 after they had fallen behind 2-0.