SMU men's basketball conference opponents released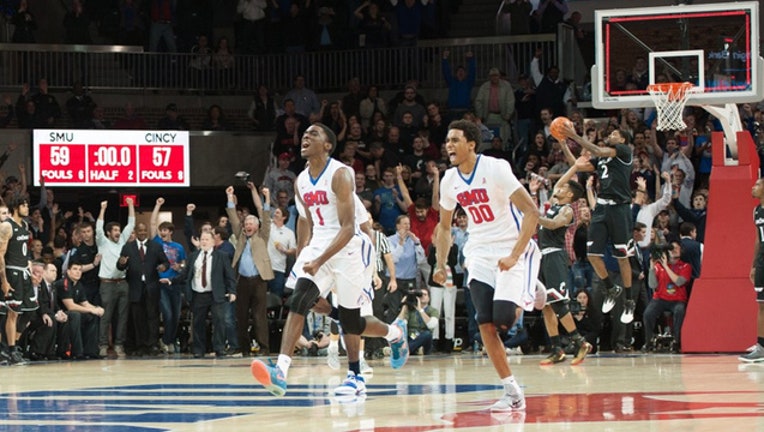 SMU men's basketball's American Athletic Conference opponents were announced Wednesday.
The Mustangs will play eight teams twice, once at home and once away: Connecticut, Cincinnati, Houston, Memphis, Temple, Tulsa, Tulane and East Carolina. They will play South Florida (home) and Central Florida (away) only once, bringing the total to 18 conference games.
SMU's nonconference schedule includes the 2K Classic in New York on Nov. 17-18. Michigan, Marquette and Pittsburgh are the other three teams in the event. SMU also has home nonconference matchups with TCU and Stanford, plus a road game at USC.
In 2015-16, SMU finished 25-5 with a 13-5 conference record and ended the season ranked 24th in the final Associated Press poll. The Mustangs were ineligible for the 2015-16 postseason due to NCAA sanctions.