Reports: Antonio Brown asks Steelers for trade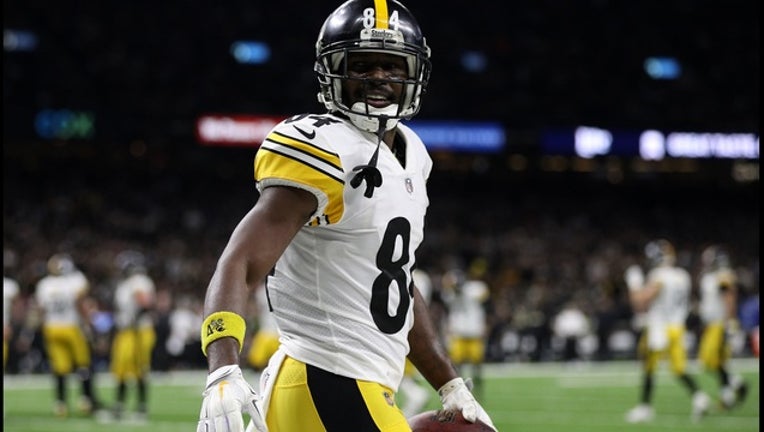 PITTSBURGH (AP) - Antonio Brown wants out of Pittsburgh. A person with knowledge of the situation tells The Associated Press the perennial Pro Bowl wide receiver has asked the Steelers for a trade.
The person spoke on the condition of anonymity because he was not permitted to publicly discuss personnel matters.
Brown appeared to make his decision official in a social media post released on Instagram on Tuesday. The video includes highlights from Brown's career with the Steelers while lyrics from "Do What I Want" by rapper Lil Uzi Vert plays in the background.
"SteelerNation thank you for nine big years!!!" Brown wrote. "Time to move on and move forward."
The post came shortly after Brown was found guilty in absence on a charge of reckless driving in a suburban Pittsburgh court on Tuesday morning. Brown was charged in November for driving his black sports car over 100 mph in a 45 mph zone. He paid a $426.77 fine. Brown did not attend Tuesday's hearing.
___
More AP NFL: https://apnews.com/NFL and https://twitter.com/AP_NFL