Report: Ken Starr resigns as Baylor chancellor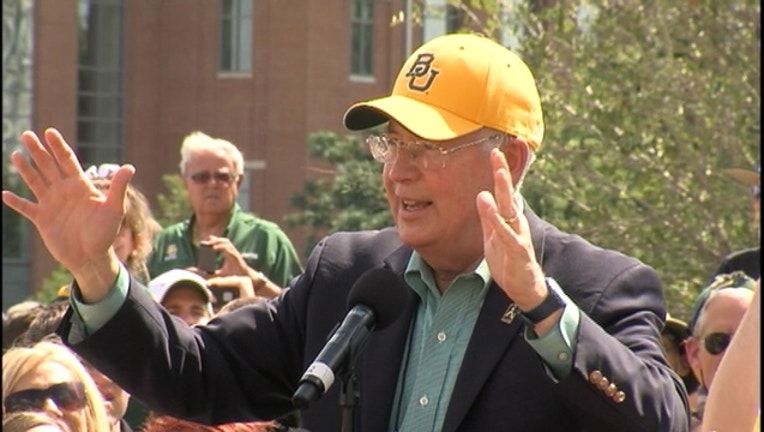 Ken Starr is resigning as Baylor's chancellor, according to a report from ESPN. He is stepping down immediately, citing "a matter of conscience," he told ESPN.
Starr was removed as school president last week after a review of Baylor's handling of sexual assault allegations.
"We need to put this horrible experience behind us," Starr said in the report. "We need to be honest."
The resignation comes two days after Baylor athletic director Ian McCaw stepped down and six days after Baylor fired head football coach Art Briles.
Starr will continue to teach in the university's law school, according to the report.
In an exclusive interview with ESPN's Outside the Lines, Starr said he only knows of sexual assault allegations at off-campus events.

"You cannot turn as a fellow student at a party — and we're an alcohol free campus — it's not happening on campus, to the best of my knowledge," Starr said. "They're off-campus parties, those are the venues where these bad things have happened."
ESPN's Paula Lavigne tweeted that Baylor Police data lists 10 reports of sexual assaults in university housing or dorms since 2010.
Starr said he disagreed that Baylor created a culture that placed the football team above the rules. He also called Briles a "players coach" and a "father figure" who was forgiving.