Report: Jerry Jones to be fined millions by NFL Commissioner Roger Goodell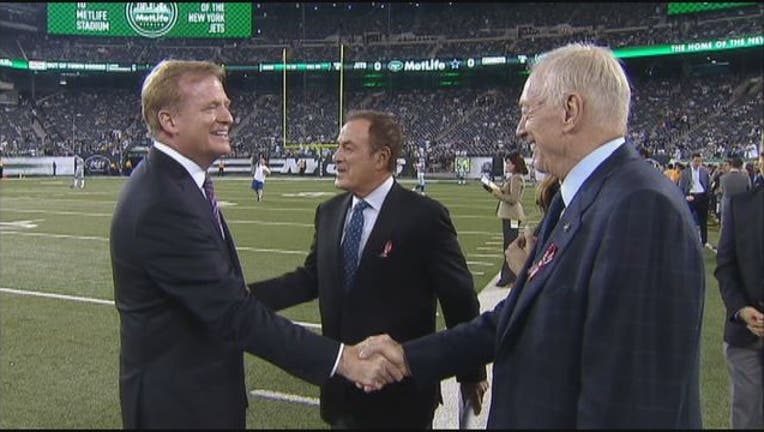 Roger Goodell is set to fine Dallas Cowboys owner Jerry Jones millions of dollars, according to a report from The New York Times.
The paper said the fines will be for Jones' failed efforts in the fall to prevent Goodell from getting a new contract and his efforts to prevent a suspension for Cowboys RB Ezekiel Elliott.
Jones hired a notable high-powered lawyer in the fall and threatened to sue members of the NFL compensation committee, which was working on the contract extension for the commissioner.
The paper states parts of Jones' fine will include legal fees from the committee and legal fees from the league while it battled in court to enforce Elliott's suspension.