Rangers put Josh Hamilton on unconditional release waivers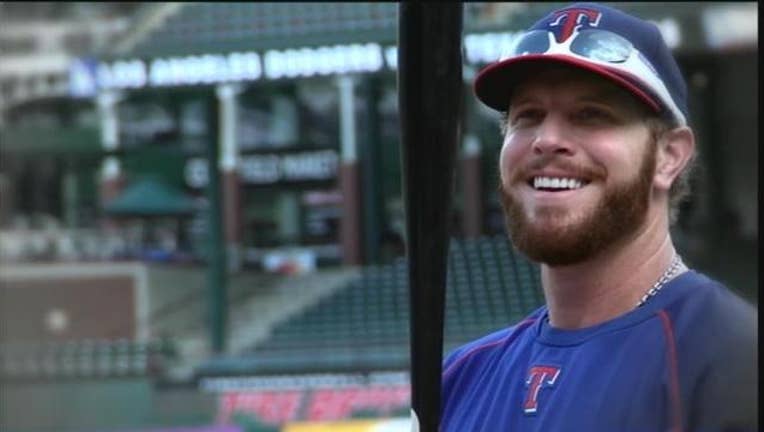 CINCINNATI (AP) — The Texas Rangers placed Josh Hamilton on unconditional release waivers Tuesday, though they hope his surgically rebuilt left knee is healthy enough to allow him to try for a spot with the team next season.
Texas activated Hamilton off the 60-day disabled list and put him on waivers, a move that was expected. The 35-year-old outfielder had surgery on June 8 to reconstruct his ACL and repair cartilage damage. He's hoping to be ready for spring training.
It was Hamilton's third operation on the knee since September.
"We plan to monitor Josh's progress as he continues his rehab process and is medically cleared this winter," general manager Jon Daniels said. "Given the (contract) rules in place, releasing him before the end of this month allows us to keep the door open to extending the relationship in the future."
Hamilton was the first overall pick in the 1999 June draft, but drug addiction nearly ruined his life and his career. He returned to baseball with the Cincinnati Reds in 2007 and showed the promise that was nearly destroyed by drugs, batting .292 in 90 games with 19 homers and 47 RBIs.
The Reds traded Hamilton to the Rangers after the 2007 season in a deal for pitcher Edinson Volquez. Hamilton was a five-time All-Star with the Rangers and the 2010 AL Most Valuable Player. He left as a free agent after the 2012 season and signed a five-year, $125 million deal with the Los Angeles Angels.
He was traded back to Texas last year and agreed to pay the Rangers for all of his $24 million salary this season and $22 million of the $24 million he is due next year, the final year on his contract. He played in only 50 games last season, batting .253 with eight homers and 25 RBIs.
Hamilton opened this season on the DL recovering from knee surgery. During his first game of a rehab assignment, he felt discomfort in the knee and underwent surgery in June to rebuild the knee.
Also Tuesday, the Rangers recalled right-hander Shawn Tolleson from the minors and put him on the 60-day DL, creating a spot for left-hander Derek Holland to return from the disabled list and start against the Reds.
___
AP Sports Writer Stephen Hawkins in Dallas contributed to this report.
___
Follow Joe Kay on Twitter: http://twitter.com/apjoekay