Rangers' Odor has brawl suspension reduced by one game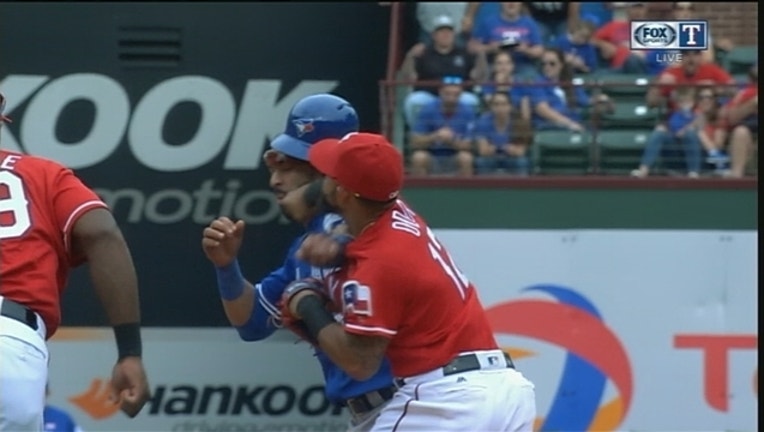 article
Rangers infielder Rougned Odor had one game knocked off of his suspension for punching Toronto's Jose Batista, according to a report.
Jon Heyman, an MLB Network reporter, was the first to report the news that Odor's eight game suspension had been reduced by one to seven games.
Bautista got just a one game suspension for his part in the basebrawl nearly two weeks ago late in a Sunday afternoon game at Globe Life Park in Arlington.
Odor told reporters the day after the incident that he doesn't regret what happened. Images and video of the fight went viral online and quickly turned Odor into a Rangers fan favorite.
Odor said he took exception to what he considered a hard slide at second base. It escalated to punches, with Odor connecting with Bautista's left jaw, knocking his sunglasses off.